Ayer's Cliff

Throughout the home, open spaces reign — thanks to the easy-flowing floor plan and an abundance of vaulted ceilings.
Get the floor plan
Log + Timber Frame Accents
log home gallery
If a contemporary, family-oriented home built for togetherness sounds like your ideal retreat, look no further than the Ayer's Cliff floor plan.
With wide-open spaces that offer plenty of room to gather for a good time, the Ayer's Cliff is built for the modern family.

With all the square footage on the main floor dedicated to shared living areas – 1,000 square feet to be exact – there is plenty of room to relax and connect with your family and guests.

A contemporary rendition of a classic log home, the Ayer's Cliff is infused with bright spaces and clean lines.

Traditional elements—square milled logs with detailed timber trusses—with stretches of drywall and an abundance of glass set an inviting scene. (The rear portion of the home is dominated by windows, extending the living areas visually, bringing in the views and flooding the interior with natural light.)

The great room anchors the home and offers plenty of room for creating conversation areas.

To the left, the kitchen and adjacent dining space is designed for family and friends to come together over meals to share stories and laughter.

And with enough space for a 20-foot island and dining table, you can seat everyone at once.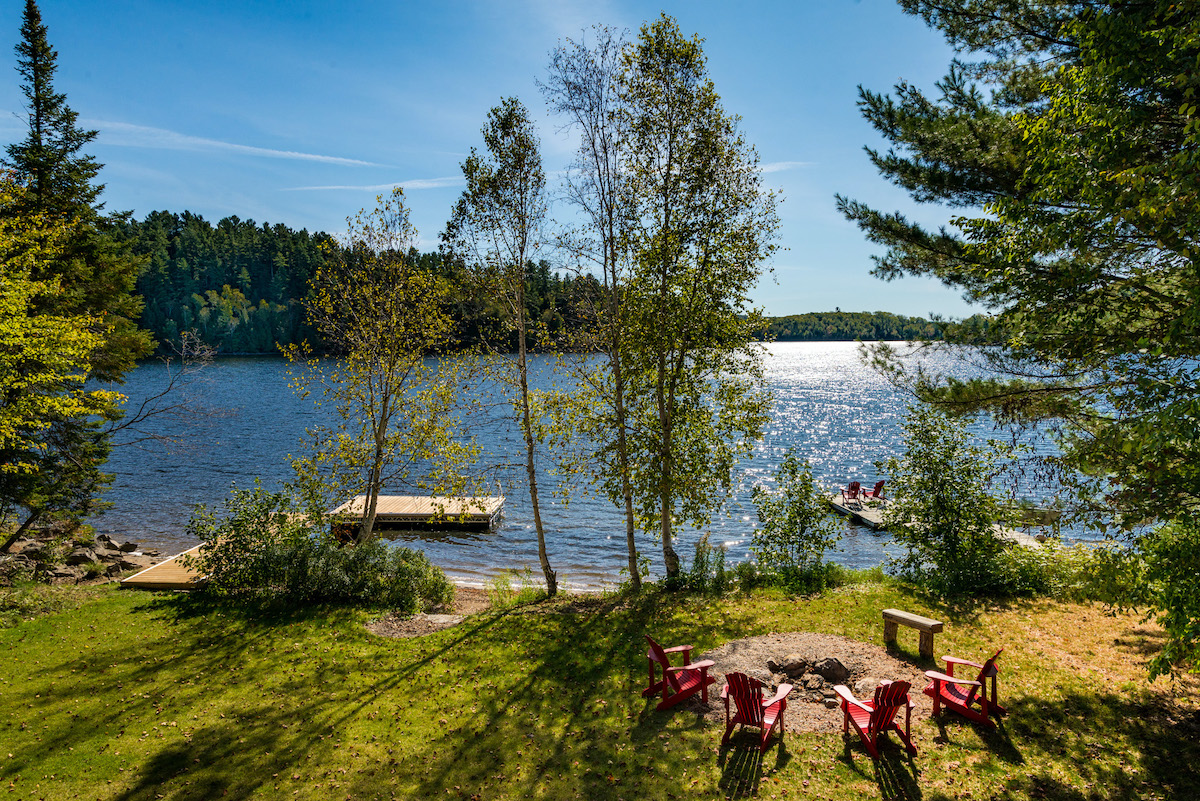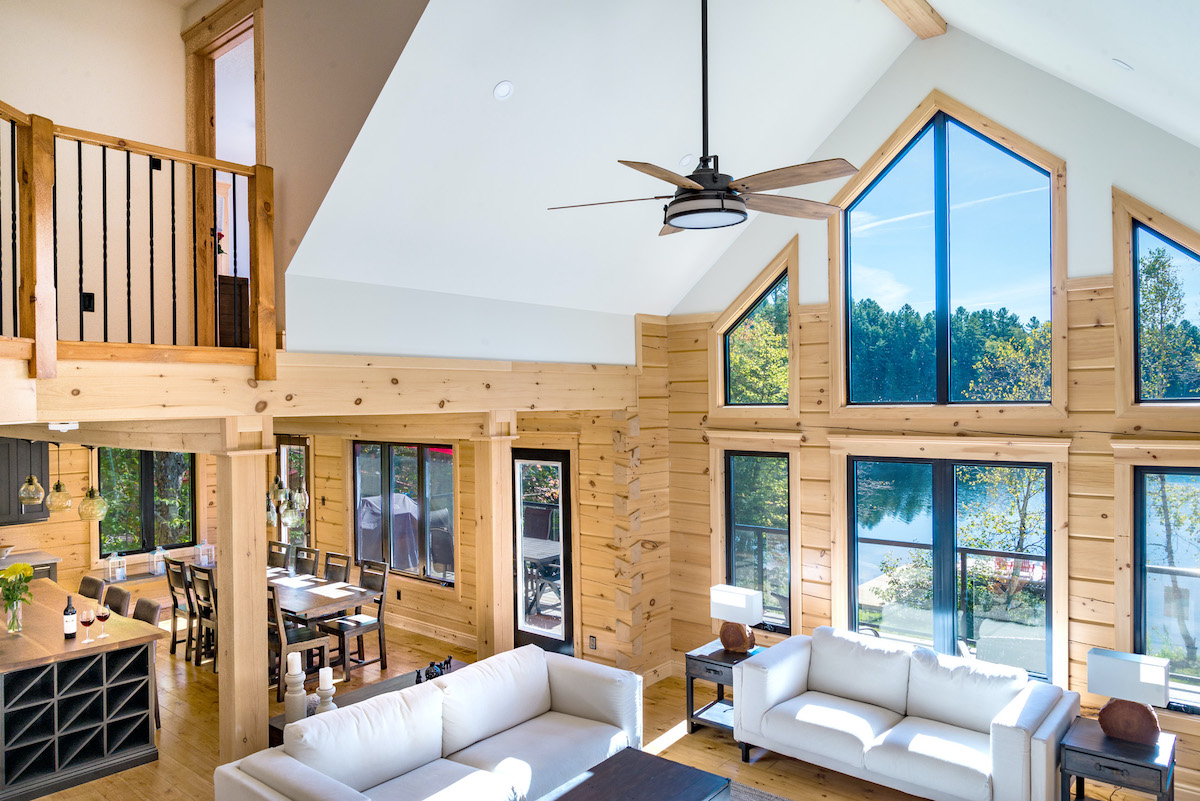 Though closely connected, the shared living areas each have their own individual character thanks to the varying ceiling heights and thoughtful architectural details — from trim-wrapped beams in the kitchen to drywall-accents in the gabled ends of the great room.

Tucked into the corner of the great room, a staircase with open risers leads to the upper floor and basement below. Upstairs, two spacious bedrooms share a bathroom.

In the basement level, another pair of bedrooms share a full bath. The basement also includes a recreational room, mudroom with laundry facilities, a storage area and mechanical room

And, because everyone knows one of the best parts of living in a log home is the setting, wherever you are in the home, you've got easy access to the outdoors.

The basement offers walk-out access, while the upstairs features an open-air deck that runs the length of the home.

Additionally, a four-seasons room guarantees you and your guests a chance to enjoy the outdoors year-round. Wrapped in windows with a soaring ceiling and a stone fireplace, the all-weather living room is the perfect place to take in the views and the breezes or cozy up to a fire. Like the home itself, it's the perfect place to unwind anytime.

Get the plan. We'll help you make it your own (included)!