The Malibou

Bringing together warmth, nature, and soaring spaces
Get the floor plan
Log + Timber Frame Accents
log home gallery
The Malibou is a great example of a home designed without a plan.
"What? How do you design a home without plan?," you may be asking yourself.

Good question! We most definitely created a plan and that plan went onto become this client's certified blue prints. But this client did not come to us with a plan in hand. They came to us with their needs. And together with our designers, we brought their dream to life.

That's the beauty of working with a company (ahem, like Confederation) that is not only willing to create custom plans but that believes wholeheartedly that the best plan for you is designed for you.

Here's what we love about the Malibou:

The Malibou is a home designed for sharing. Whether you're inviting your extended family up for a stay, entertaining friends with a wonderful dinner party, or enjoying nature with your spouse, there's something for everyone.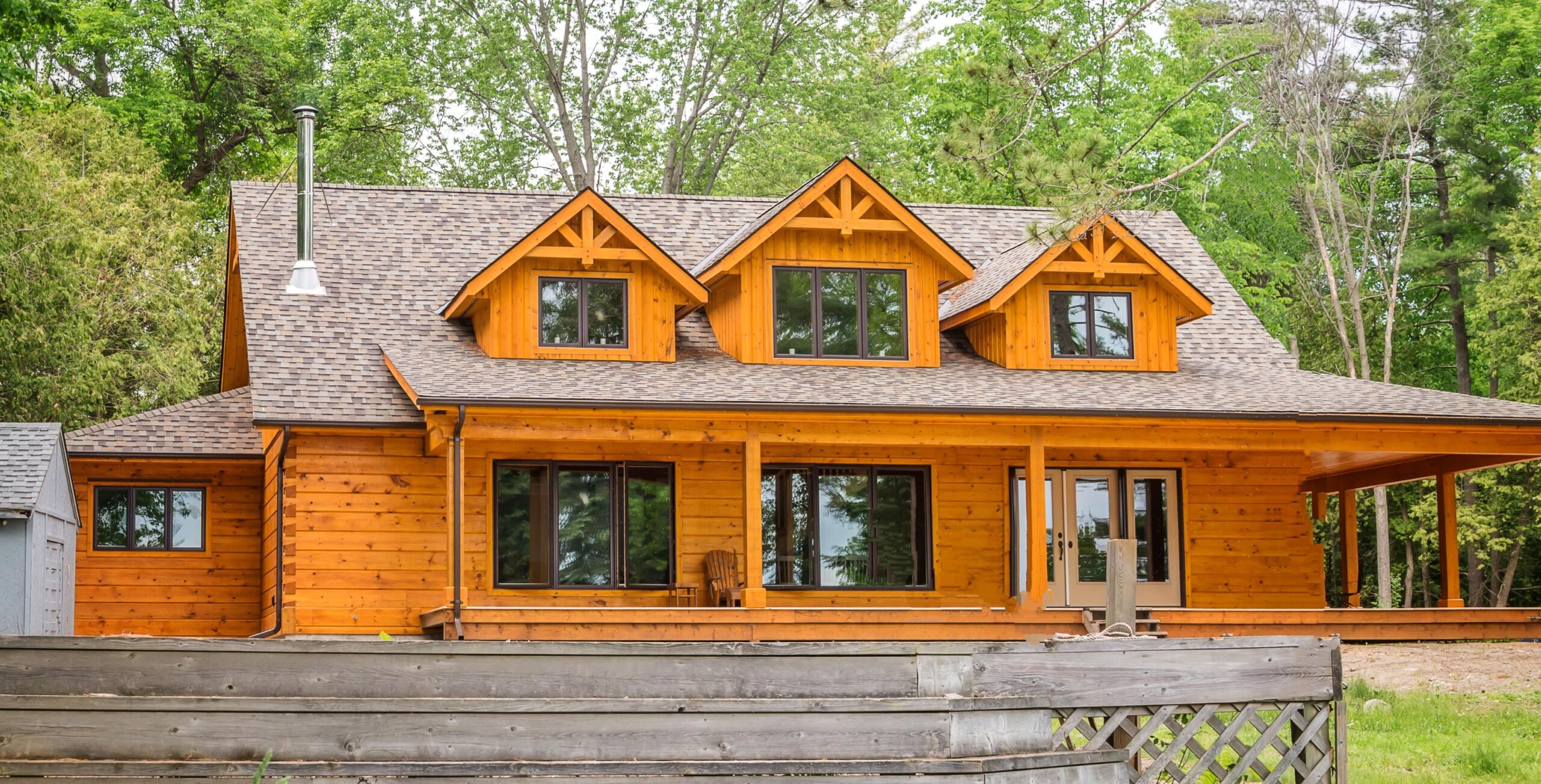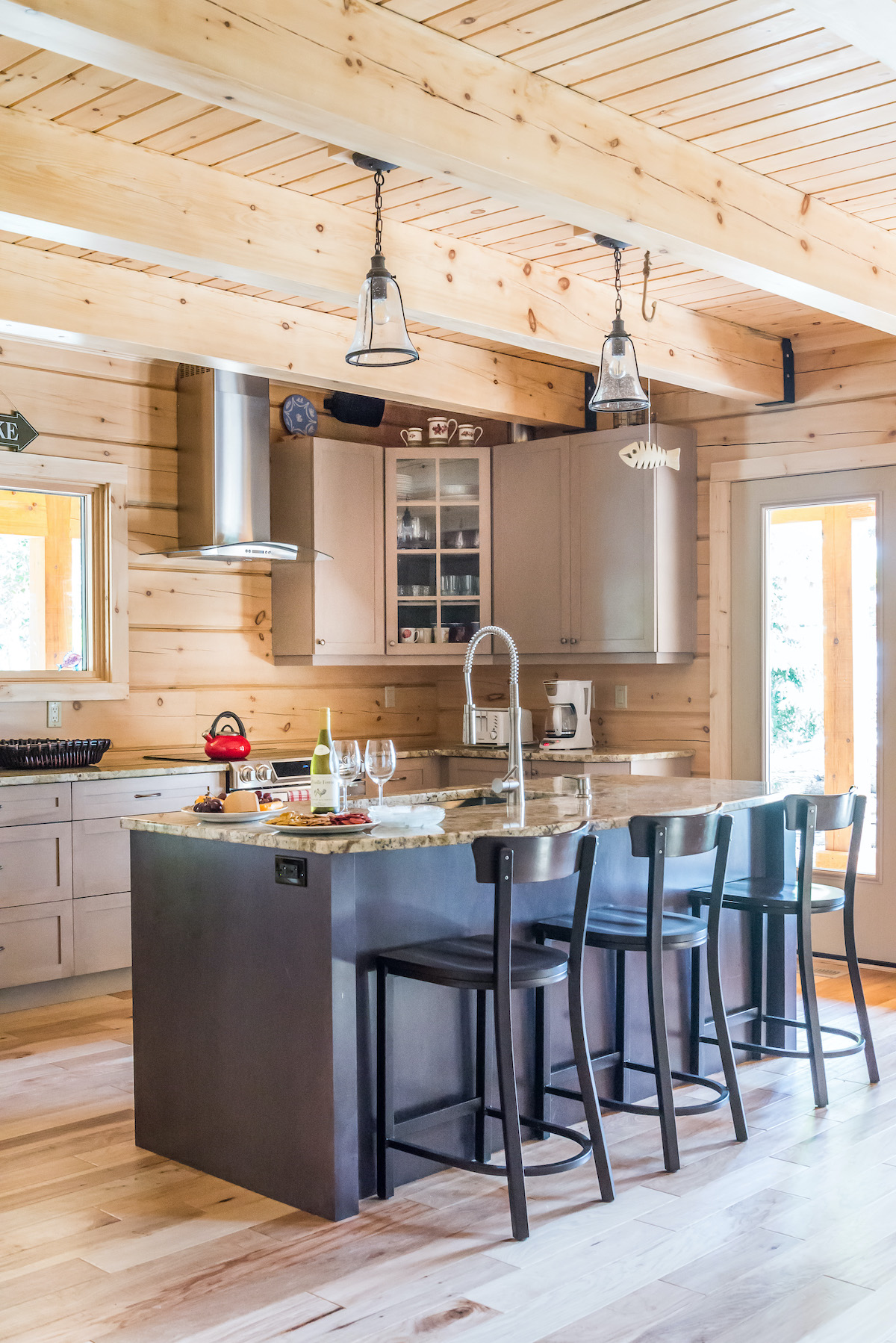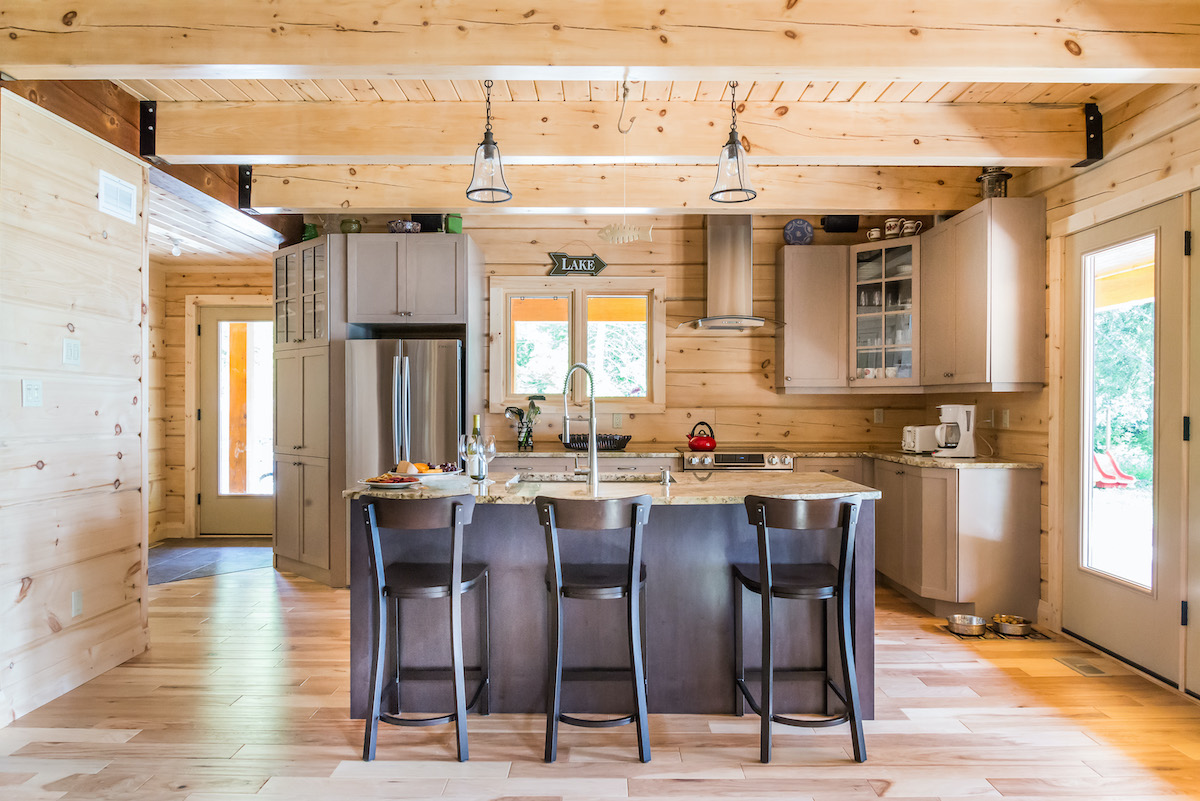 As a home that's meant to be lived in and used, the house strikes a perfect balance between open-plan living and privacy and quiet spaces when they're needed.

The home is built around the idea of light and evocative space. Situate it on your property to take full advantage of the large picture windows in the great room illuminating everything within in a warm glow.

A high vaulted ceiling creates a perspective of space and majesty, while open staircases and a large mezzanine floor allows the room to be enjoyed from any angle.

The great room is the focal point of the house — It's perfect for social gatherings, fun and games with the family, or just gazing out onto stunning views you'll never tire of.

While this plan features six equally sized bedrooms for even the largest of extended families, you may want our designers to create plans for fewer, larger bedrooms or even design the ultimate home office.

That's just one of the perks when you work with us, custom plans come as standard.

Three bathrooms means you'll never have to wait too long to get ready for the day, either! With bedrooms on both the first and second floor, you can maintain your privacy while hosting a crowd.

The mezzanine floor works beautifully as a sitting area, kid's play area, entertainment spot, or for game nights.

Outside, a covered, wraparound porch is great for outdoor living, or relaxing with a glass of wine and enjoying lazy lunches or spectacular sunsets, whatever the weather.

And because food and laughter is what it's all about, the home puts the kitchen and dining area squarely at its heart. The kitchen is large enough for a sizeable island, while the dining area can comfortably sit up to 12 people.

As you'd expect from a Confederation log home, there's great attention to detail throughout. From the elevated windows to a covered carport and a rustic finish.

White pine logs, tongue-in-groove ceilings, and wooden floors create a sense of warmth and coziness. The home doesn't just bring you into nature, it frames it and puts it at your doorstep.

With 3,200 square feet of luxurious, lifestyle focused space, The Malibou is a home you don't want to keep to yourself. It's a great choice for a home that you can enjoy all year round, and share with those near and dear to you.