Silver Birch
Striking a timber frame pose, the popular Silver Birch is actually a hybrid — a log home with timber accents galore including structural and decorative trusses and log posts inside and out.
Get the floor plan
Log + Timber Frame Accents
log home gallery
An easy-flowing layout with effortless access to the outdoors and tons of windows for unobstructed views and plenty of natural light.
From the exterior, the single-level design maintains a modest profile, allowing it to settle into its surroundings with ease. At the entrance, log posts set into stone columns anchor the spacious front porch, while architectural trusses hint at what's to come.

The entrance opens directly to the great room where timber trusses span overhead, leading eyes up and out to the views through the great room's wall of glass. Keeping views front and center was a central tenet behind the Silver Birch's creation, making it ideal for a property where the surroundings are the main attraction.

Every room in the home has sightlines to the outdoors, with the exception of the laundry room, master bath and a hobby room in the lower level.

Throughout the main floor, all of your wants and needs are within easy reach and the shared spaces live large — a result of the cathedral ceilings which create a natural sense of volume.

The core of the main level features an open concept great room, kitchen and dining area. To one side, a gabled sunroom provides a hybrid indoor/outdoor living area, that's perfect for enjoying the views while sparing yourself the bug bites that come with open-air lounging.

To the opposite side of the common areas, a master suite on the main offers single-level living, ideal for owners looking to age in place or simply avoid daily treks up and down stairs. Through the master bedroom, you'll find the entrance to a rear porch that spans the length of the home (it's also accessible through the great room and sunroom).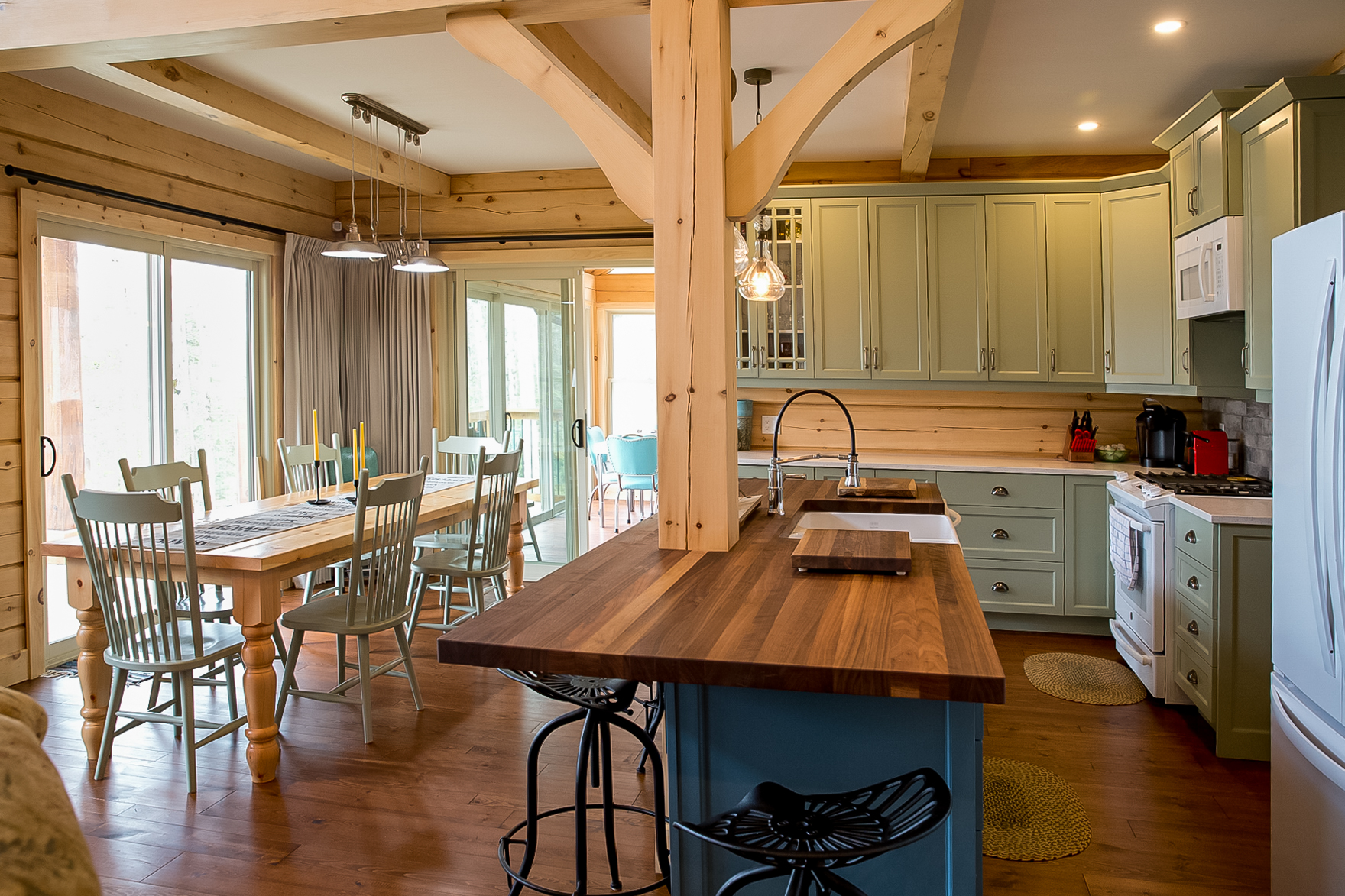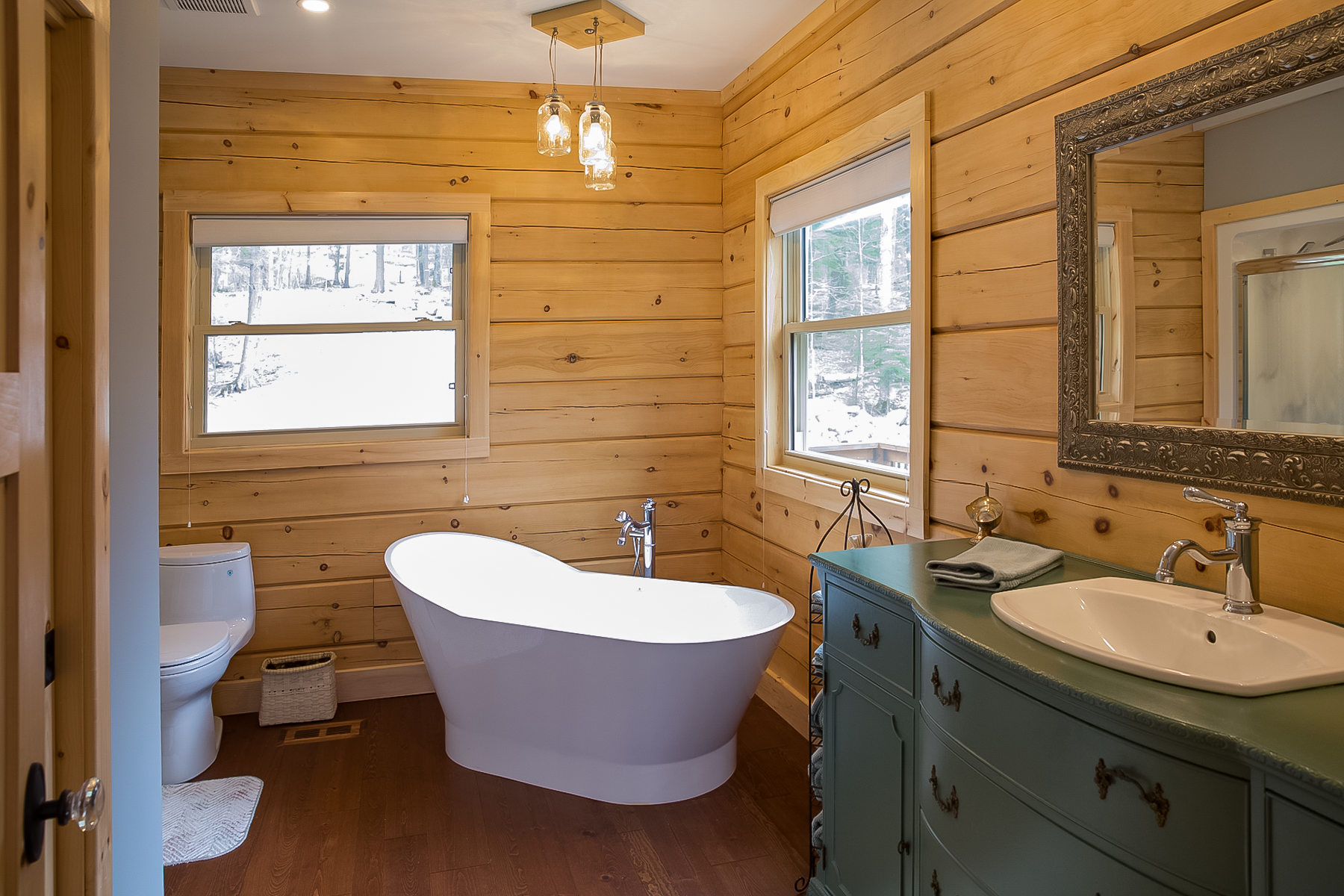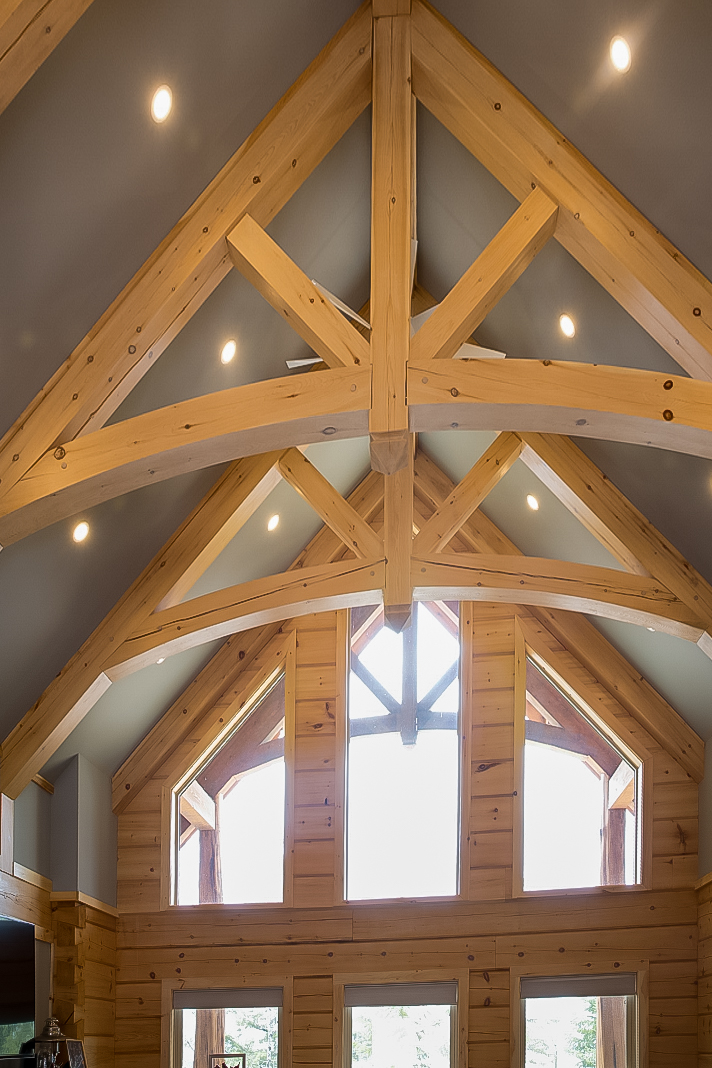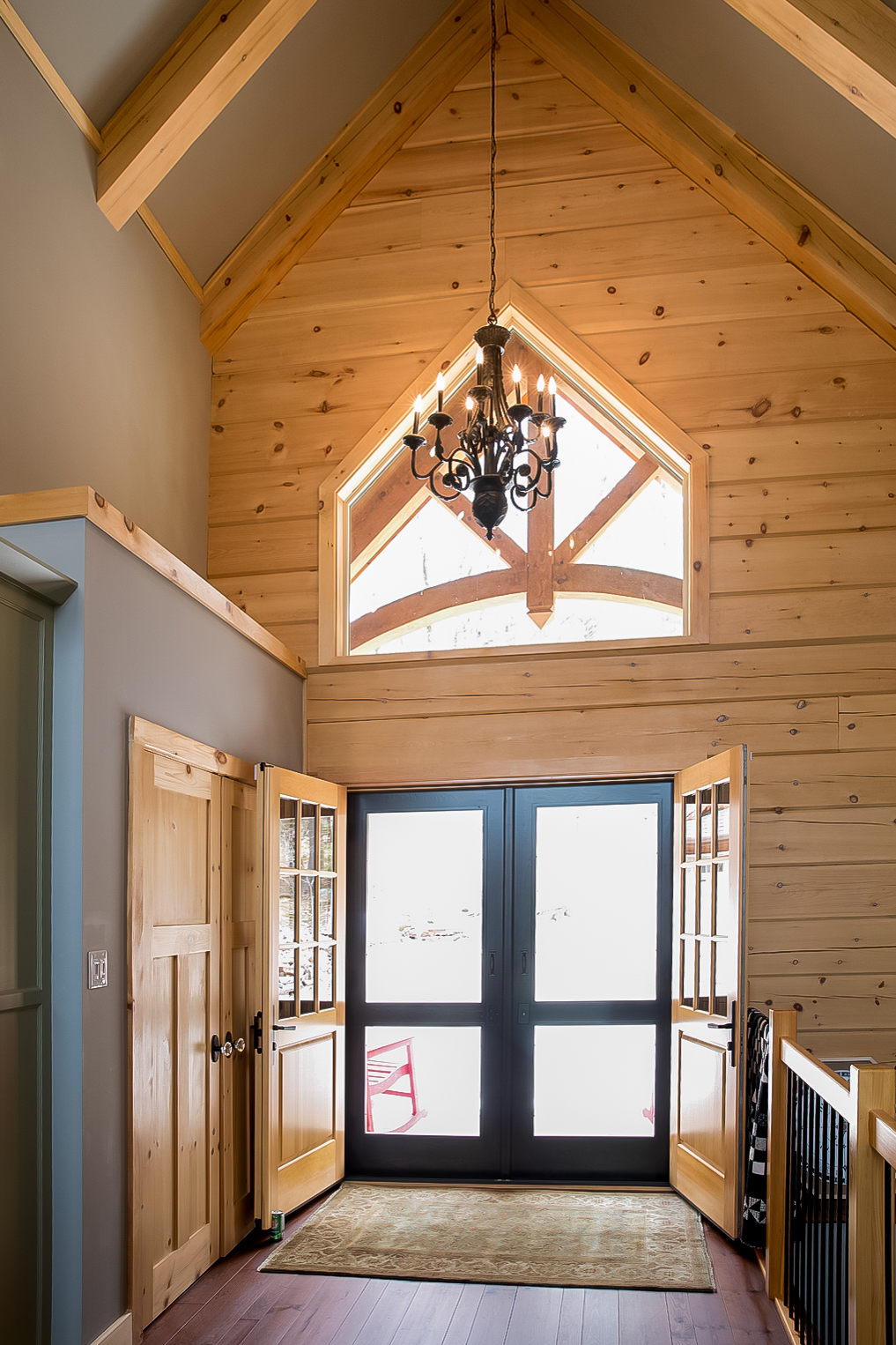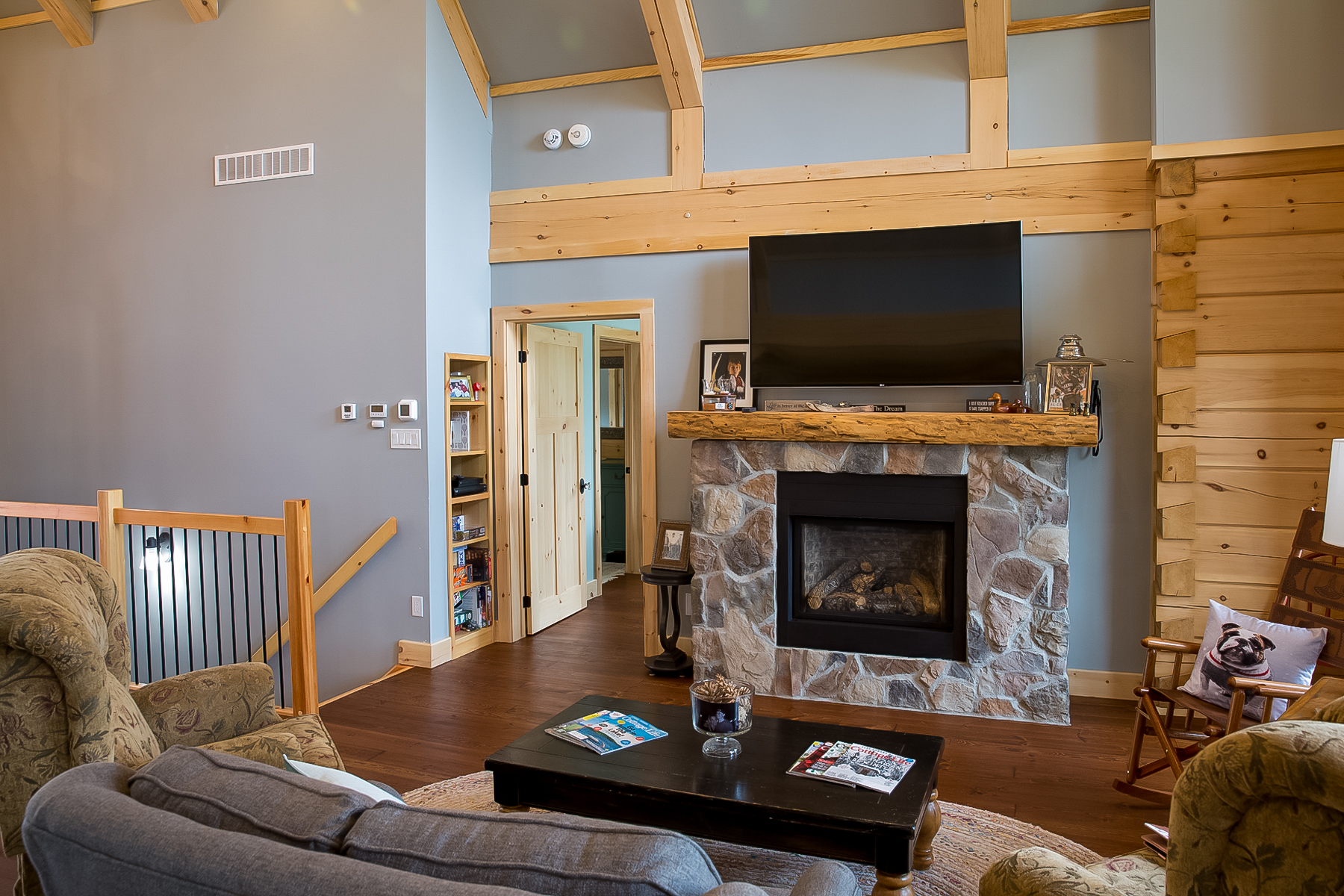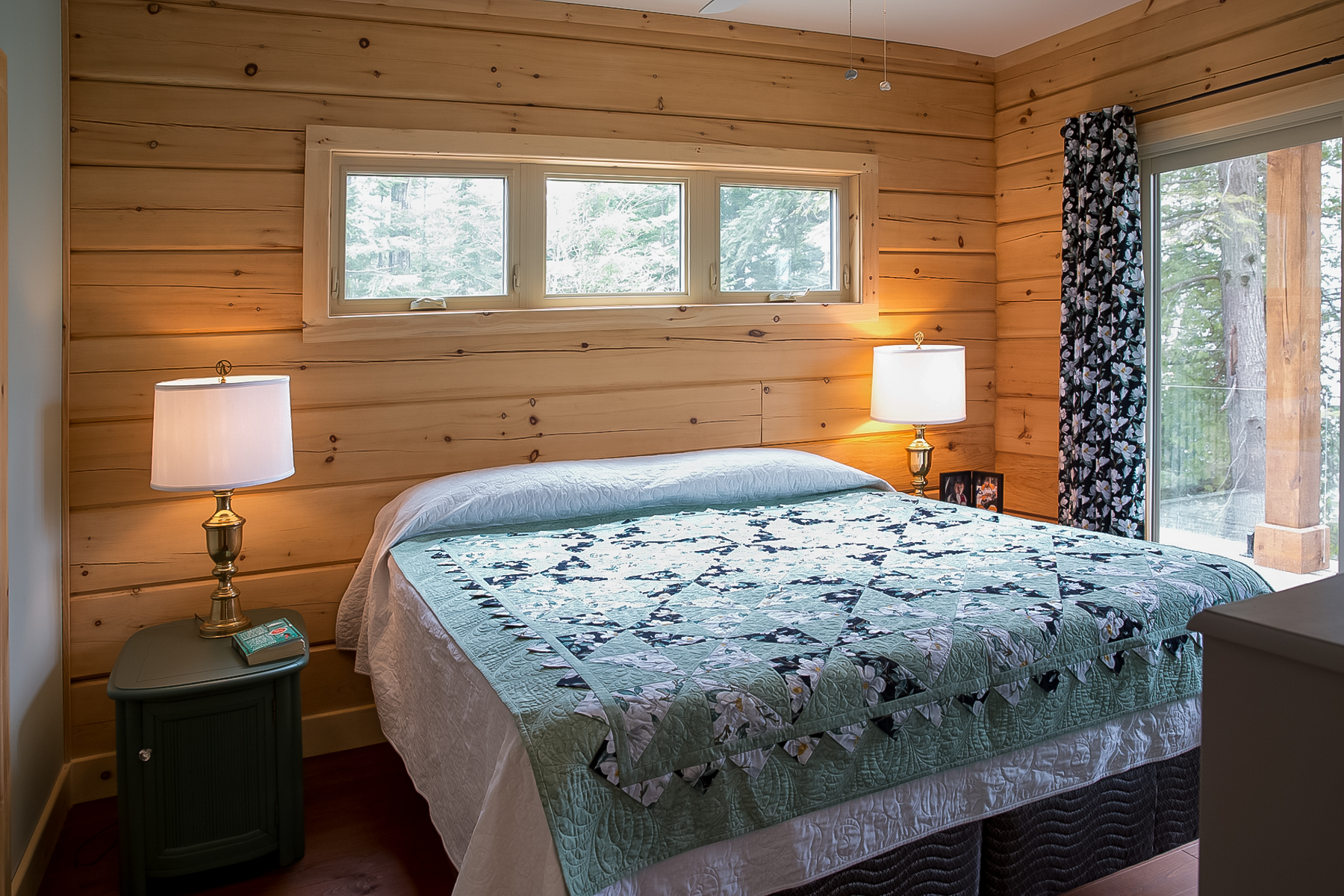 Guests rooms and ample storage
On either side of the space are two additional guest bedrooms and a bath, along with a storage space and utility room.

Just a reminder a finished lower level is the most cost-effective way to as much as double your square footage. Combined with a walkout lot (sloping lot allowing for full-height windows downstairs), it's one way our designers can help you achieve all the bells and whistles while staying within your budget.