Ah, the cottage. Will this be the last summer you rent?
No matter what you call it – chalet, cottage, your summer cabin, at some point you start to think,
"Wouldn't it be great to design and build our own cottage exactly the way we want it?"
If building your very own cottage is your dream we can help get you started.
We also know from decades of experience, that one person's cottage is another person's palace. So whether you fall on the side of rustic simplicity or spare-no-expense country house, the good news is that if you can dream it - we can build it!
What makes a good summer cottage great? We put together some ideas you should consider:
Cottages have different design needs. Here's why:
As we're sure you're aware, cottages are used much differently than a standard year-round home, and a good cottage design will take those differences into account. For many, the focus is on spending time with friends and family, while you relax and unwind at your home away from home.
1. What does your ideal getaway lifestyle look like?
It all starts here. What phase of life are you in right now? If your kids are young you'll want to think about the number of bedrooms you'll need for them and the friends that will inevitably be in tow. If your kids are older and have their own kids, bedrooms will also be a consideration along with pull out beds and bunk beds.
There can be nothing more special than holidays at the cottage with the whole family. If that's part of the allure, you can also consider doubling your square footage by finishing the basement with extra bedrooms and a games room for the kids on rainy days. (That's a pro tip you'll thank me for later!)
If your home is on the lake and boating and swimming are the mainstays of your days at the cottage, thinking about lakeside entries that contain the sand and drips from wet bathing suites that can save you non-stop clean up duty of your prime living areas.
And if your getaway log cabin is primarily a ski chalet - a neat little storage area for wet skis and boots to dry out in the warmth of the indoors will be the little design extra you'll be grateful for every time you slip your foot into that boot the next morning.
2. Focus on entertaining: designing spacious common areas for family and friends
One of the most popular features for summer cottages is larger, more open common areas for bringing the whole family together.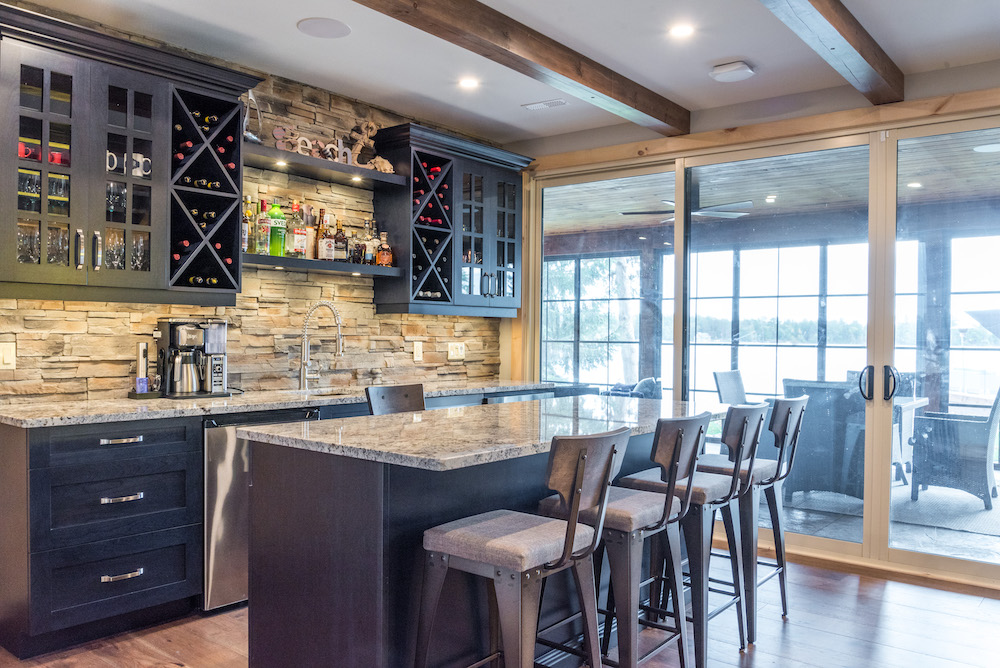 Open, connected kitchens, living rooms, and dining rooms allow you to spend as much time as possible with family while you're on summer vacation, whether you're cooking dinner, enjoying a meal, or relaxing around the fireplace.
3. Incorporate a large open or screened-in deck - or both
All you have to do is close your eyes and picture yourself with a coffee in hand in the early hours of the morning or perhaps with a glass of wine as the sun sets over the lake to know ... you need a great deck. By the way, if that meditative moment also included a mosquito or two - you may want to consider something screened in.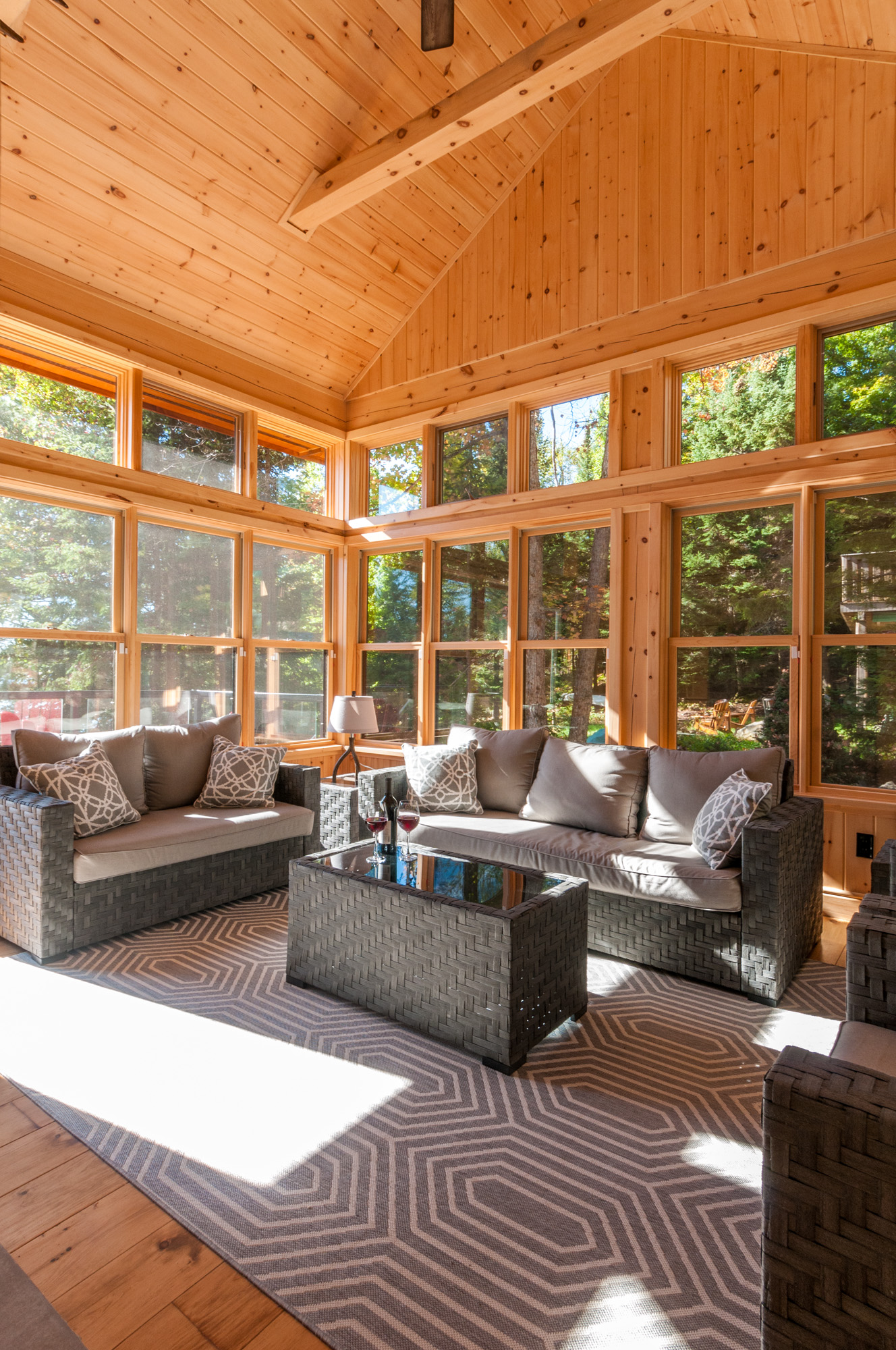 Decks, especially lakeside ones, can take advantage of your property's unique characteristics that can give you spectacular views while providing a large outdoor area for cooking and entertaining or just plain relaxing. It's also a great way to increase the amount of usable square footage in your plan.
So do you go for screened-in or open? Or a combination of both?
4. Big picture windows for amazing views
A summer cottage just wouldn't be complete without large windows to capture the view of the lake, the mountains, trees or gardens - whatever your view.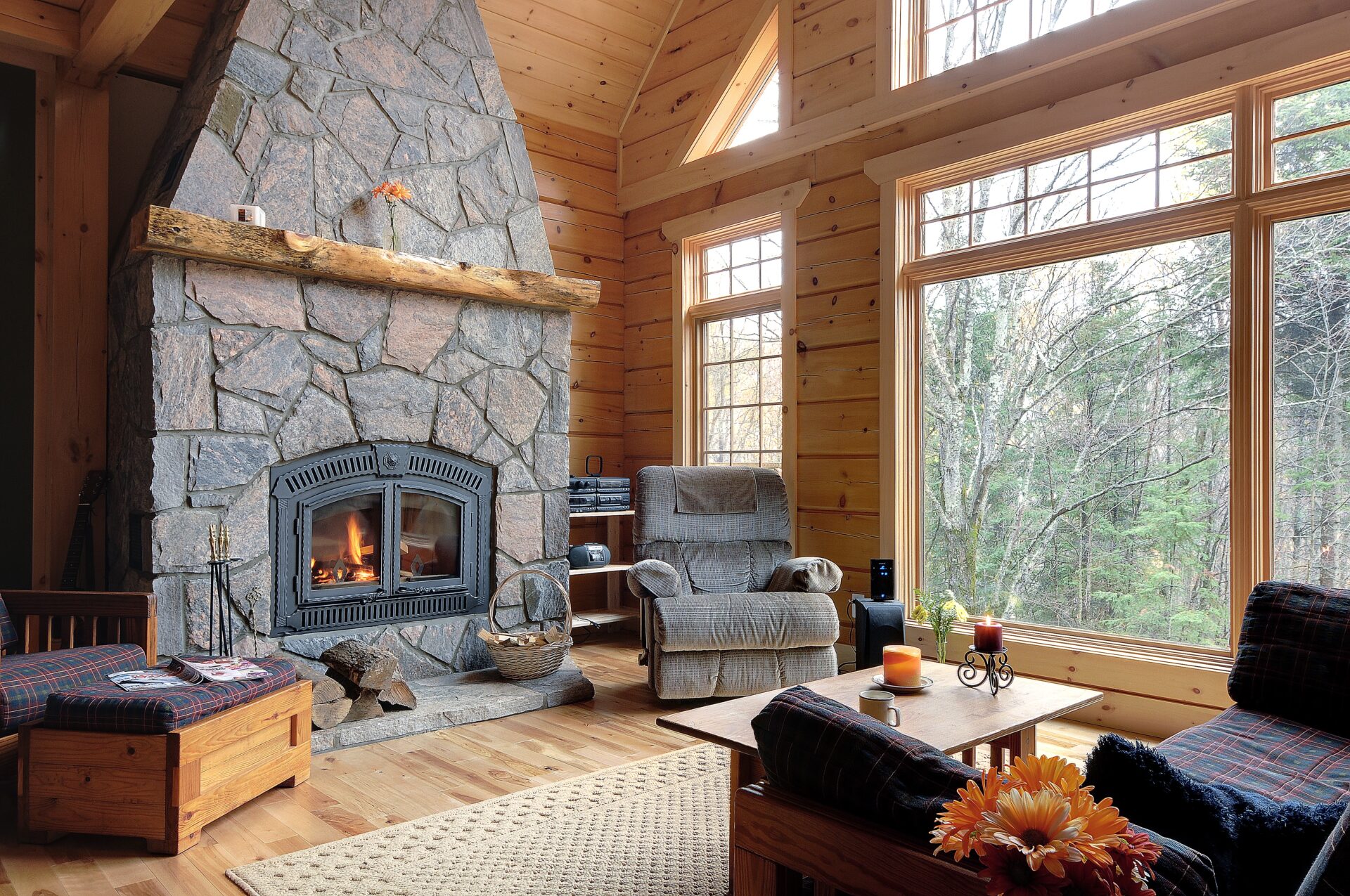 When the weather turns, you'll still want to be able to enjoy the scenery around you. With strategically positioned windows in your custom floor plan, you can frame the best views so you can enjoy them from inside, too. Big windows, a roaring fire and a good book will mean that your summer cottage is also your favourite destination come fall and winter.
5. Consider a matching boat house on the lake
Typically we build boat hoses out of frame and siding construction which helps to keep the cost down, but we can also do them out of timber frame. We design both cottage and boathouse at the same time to see how everything works together, before they're built.
The design of boat houses tend to vary a lot depending on the property as well as your needs and preferences, but also depending on what the local building guidelines will allow. Lake associations typically have regulations on roofs, living quarters, overall size, etc. There's a little bit of red tape to get through for designing boathouses, but we'll work together with you to make sure you're in compliance.
6. Four season vs. vacation homes - there's a difference
In the past, lots of cottages were a summer-only investment. But shouldn't you get more out of that investment? The great thing about our log homes is that they're inherently energy efficient and we have lots of great ideas to help make your retreat even more efficient and relatively inexpensive to heat so you can getaway to the calm and the quiet of your cottage anytime you like.
7. Looking to the future - do you plan to live in your home after retirement?
We know from experience that for many couples today's cottage is tomorrow's dream retirement. It's such a great way go: you get to enjoy your cottage getaway while you're still working - and it becomes your primary residence when it's time to retire.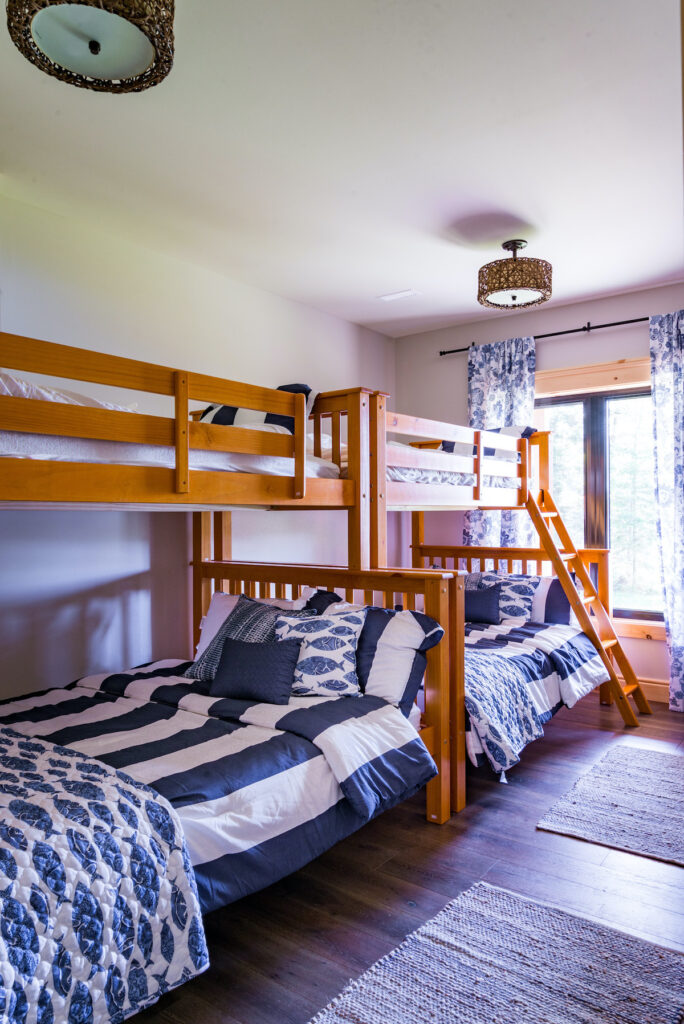 If your cottage is going to be your home after you retire, you may want to have bigger bedrooms, more storage, and better interior finishing. You may also want to consider a main-floor master bedroom if you want to remove stairs down the road.
Start planning your dream cottage with our Getting Started Worksheet:
Save
Save
Save