Looking for ways to decrease your skyrocketing energy bills? See what happened when one Confederation log home owner pulled the plug seven years ago ... and get his suggestions for how to start saving energy (and money!) today.
When Derek Zoldy believes in something, he goes all in. So it was no surprise when the energy-conscious engineer decided he wanted a cottage retreat for his family that he opted for a custom home - and then took it off the grid.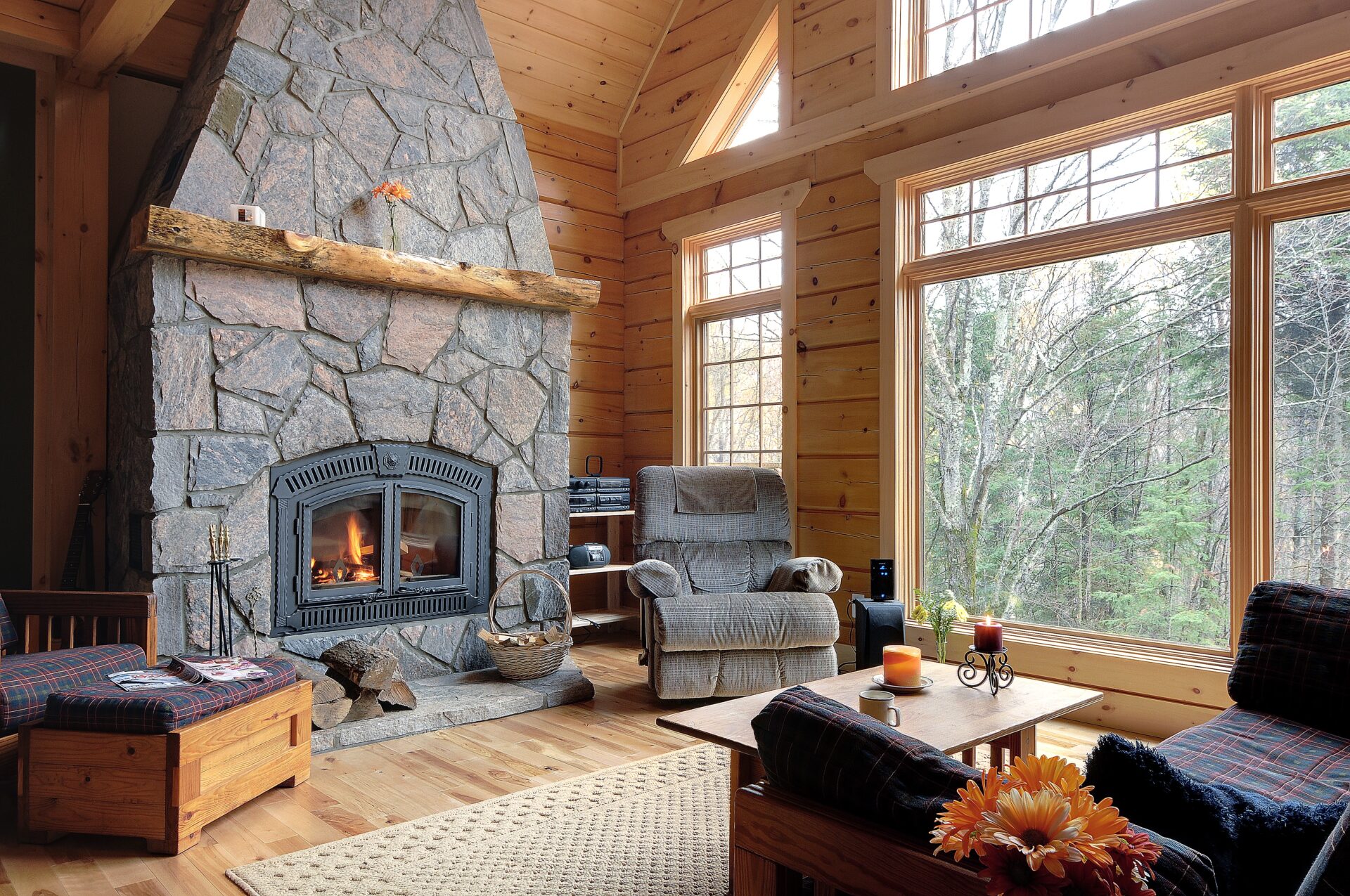 But realizing his dream of an energy-efficient escape didn't happen overnight. "We knew around 2000 that we wanted to build and purchased a property, but life got busy with the kids," he explains. For nearly a decade, Derek and his wife put their dream house on hold. Finally, in 2008, the couple gave the project the green light, settling on Confederation Log & Timber Frame to build their cottage getaway in a popular Ontario ski town.
"We liked the idea of building with logs because of their natural insulating qualities and ability to blend with the surrounding environment," Derek says. "We had visited the Confederation facilities years earlier and were impressed by how engaged they were with us." In addition to their attraction to Confederation's air-tight logs and rapport with their clients, the couple was won over by the zero-waste production approach—a process that includes air-drying their lumber, harvesting trees only in winter, participating in a re-forestation program and re-purposing all lumber leftovers into firewood, marine blocks or sawdust.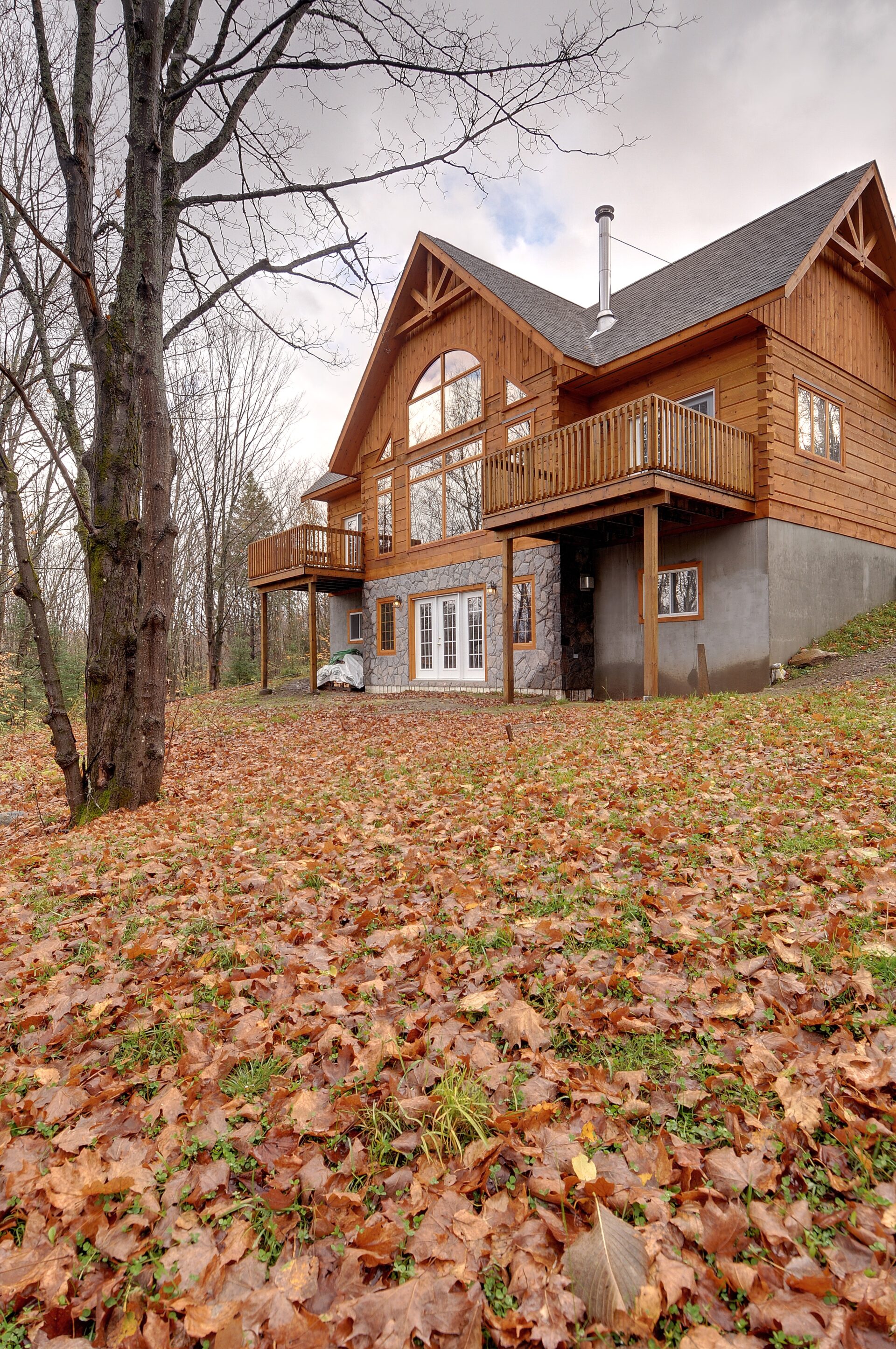 Because the couple had kept the Confederation plan book on hand since their initial visit to the facilities — "It was always on our bedside table or coffee table all those years," Derek says—it was easy for them to settle on a plan. They worked with Confederation's design team to modify the Everest from its original 3,000-plus square feet down to a 2,000-square-foot space.
From the get-go, the Zoldys kept the energy aspect of the home front and center. While Derek was more than familiar with the environmental benefits of pulling the plug—he worked as an engineer with a local energy-conservation program for years—it wasn't until he began looking into the costs of bringing electricity to the property that he realized going off the grid was a no-brainer.
"Our first step was to look at the amenities we wanted to have in place and then factor in the energy requirements from there," says Derek, who did his homework by meeting with local utility companies and solar power suppliers before ever breaking ground. The couple settled on a roof-mounted solar panel system with a propane generator for emergency backup.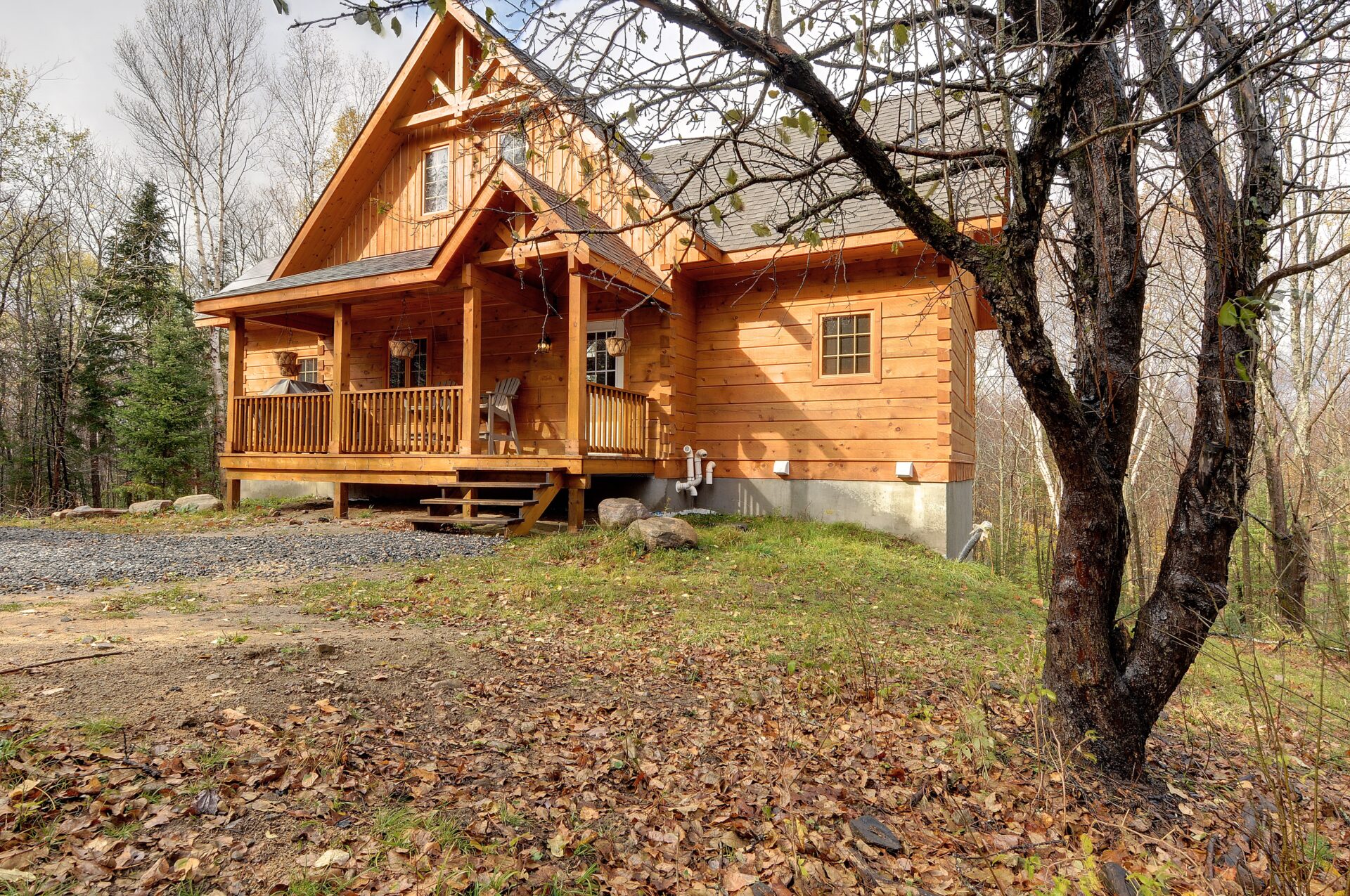 From top to bottom, the home (built by one of Confederation's preferred contractors) is a study in energy awareness. An abundance of windows on each floor usher in loads of natural light, cutting down the need for artificial lights. (Bonus: the energy-efficient windows deliver postcard-perfect views.) On the main floor, heat is supplied by a stacked stone, two-story fireplace with a fan blower. In the basement constructed with insulated concrete forms, a propane stove keeps the space toasty during the cooler months. The kitchen features a gas range and propane-fueled refrigerator, while the bathrooms each use low-flow shower heads and toilets. An efficient low-voltage well pump and a gravity-fed septic system keep the home's water and waste systems eco-friendly. Currently, the couple is in the process of switching all of their conventional lighting over to LED bulbs.
Throughout the design process, the Zoldys knew they wanted a space that was as functional for their family as it was friendly to the environment. After breezing through customization process with Confederation's design team, the couple ended up with a perfect-for-relaxing-and-entertaining open-concept plan with a loft and two separate resting wings, each with an en suite bedroom and private deck. The basement, once finished, will include a shared recreational space, two bedrooms and a bathroom and will allow the home to grow with their family. (The Zoldys are currently in the process of completing the basement project.)
Having experienced off-the-grid living for the better part of a decade now, Derek says that life unplugged has become the new normal for him and his family. But he admits there was a bit of learning curve in the beginning: "You have to adjust your routine," he says. For example, the family no longer flips on the light switches when they walk into a room during the day or charge their phones or laptops at night. "Eventually, it becomes second nature," Derek says.
With a strong track record of savings, Derek often shares his off-the-grid experience with others. "I started telling my neighbors if they converted over to a solar system that it would be paid for in three years, and after that, it would be free." As a result, a number of the Zoldys' neighbors have made the switch. And those who haven't are beginning to see the light—literally.
"This past winter we had a major storm with a lot of ice accumulation on the hydro lines. Our neighbors, who can see our house from their property, called and said, 'We are using candles, and you have every single light on at your house.' It was a good feeling.'"


Get the floor plan Derek used
Sent straight to your inbox. Just tell us where to send it.
We'll use your email to send you this and other useful information about buying and building a log home.
We hate spam too so we'll never share your email. Unsubscribe anytime.