Relax, this cottage was built to last
A couple creates a cottage getaway perfect for relaxing now and for generations to come.
For years, Brian and Donna Conroy made frequent visits to Kushog Lake in Ontario's Haliburton Highlands region to spend long weekends and holidays with friends who owned a waterside cottage. Their visits—made up of days of blissed-out lounging— gave them a break from the bustle of city life and a craving for a retreat of their own.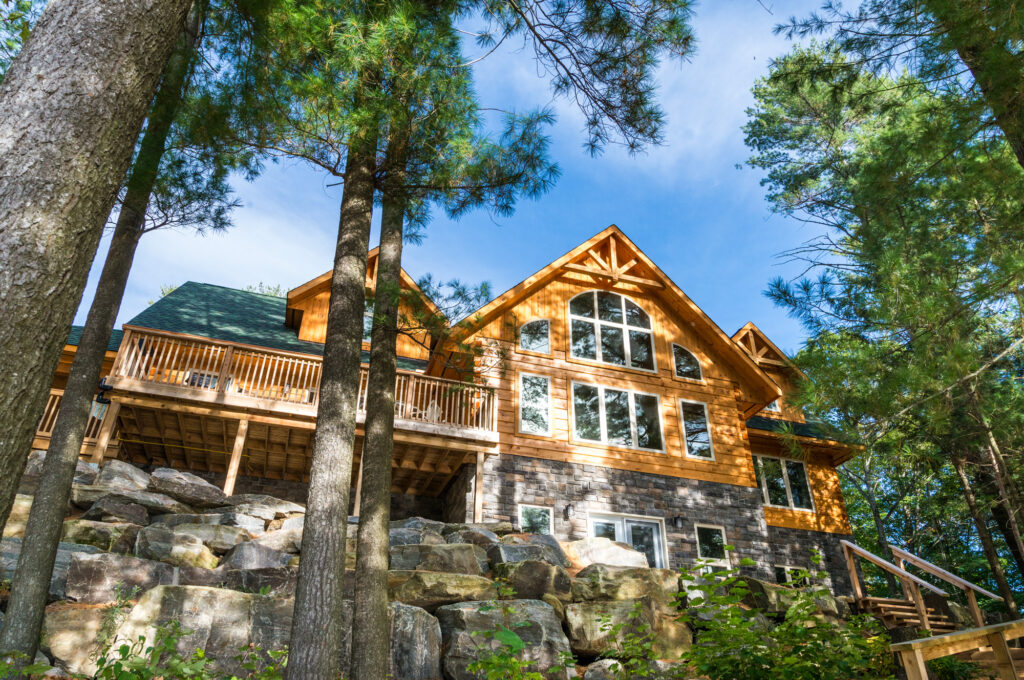 During their stays, in between taking in views of the lake and soaking up the sun, they kept a wistful eye towards the property next door, a beautiful slice of wooded land with over 750 feet of shoreline. After a decade of dreaming, the lot came up for sale.
The Conroys seized the opportunity.
After they purchased the lot, they tore down an existing cottage that showed serious signs of wear and planned for a fresh start. They wanted a peaceful getaway that could accommodate family and friends, something low key, a place where they could throw away the schedule and embrace unapologetic lingering.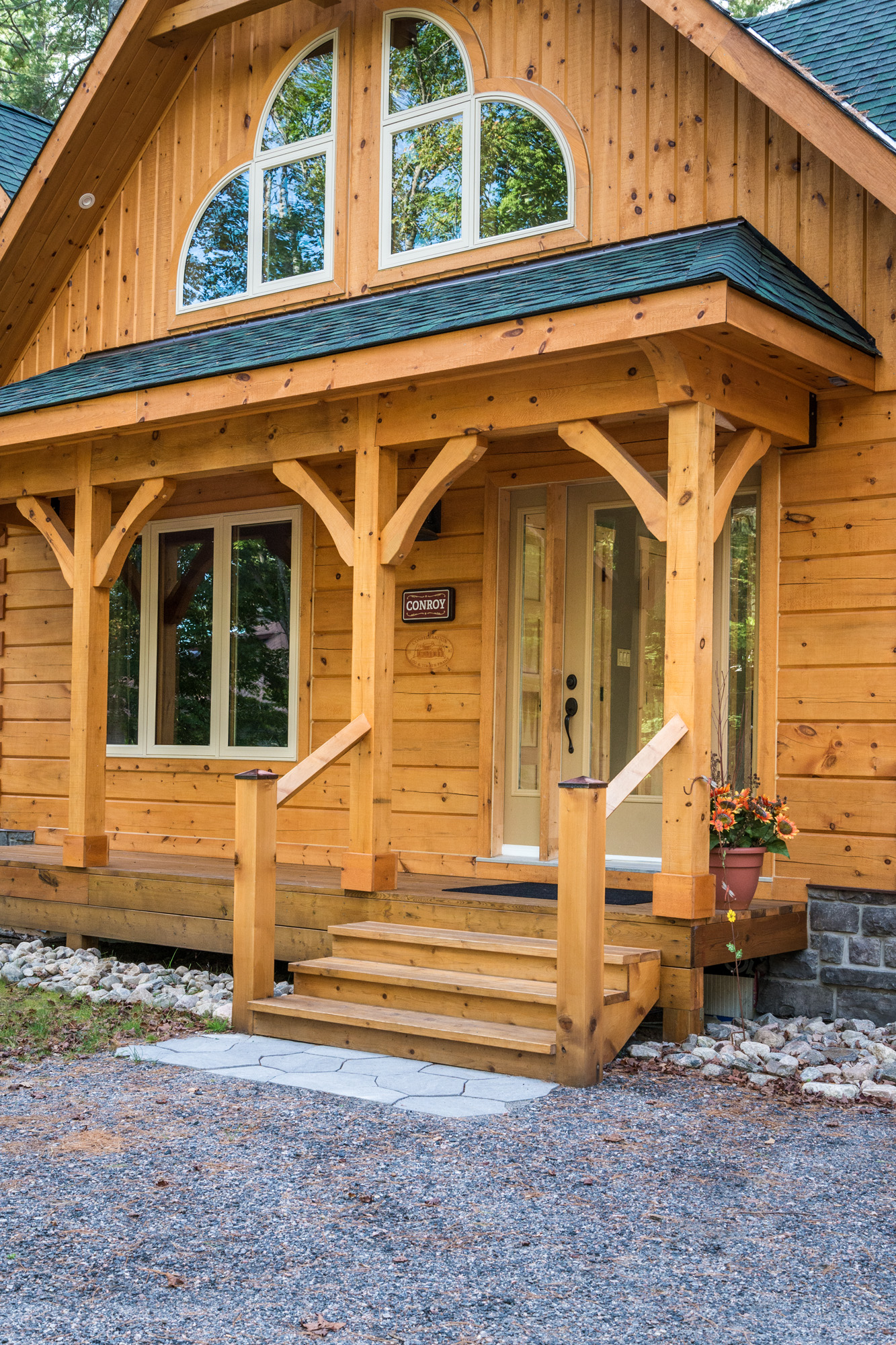 But more than anything, their design goal was to create a family heirloom for generations to come. "We discussed [that] with the family prior to purchasing the property and prior to deciding on the type of cottage to be built," says Brian. "The whole family was fully engaged in the design."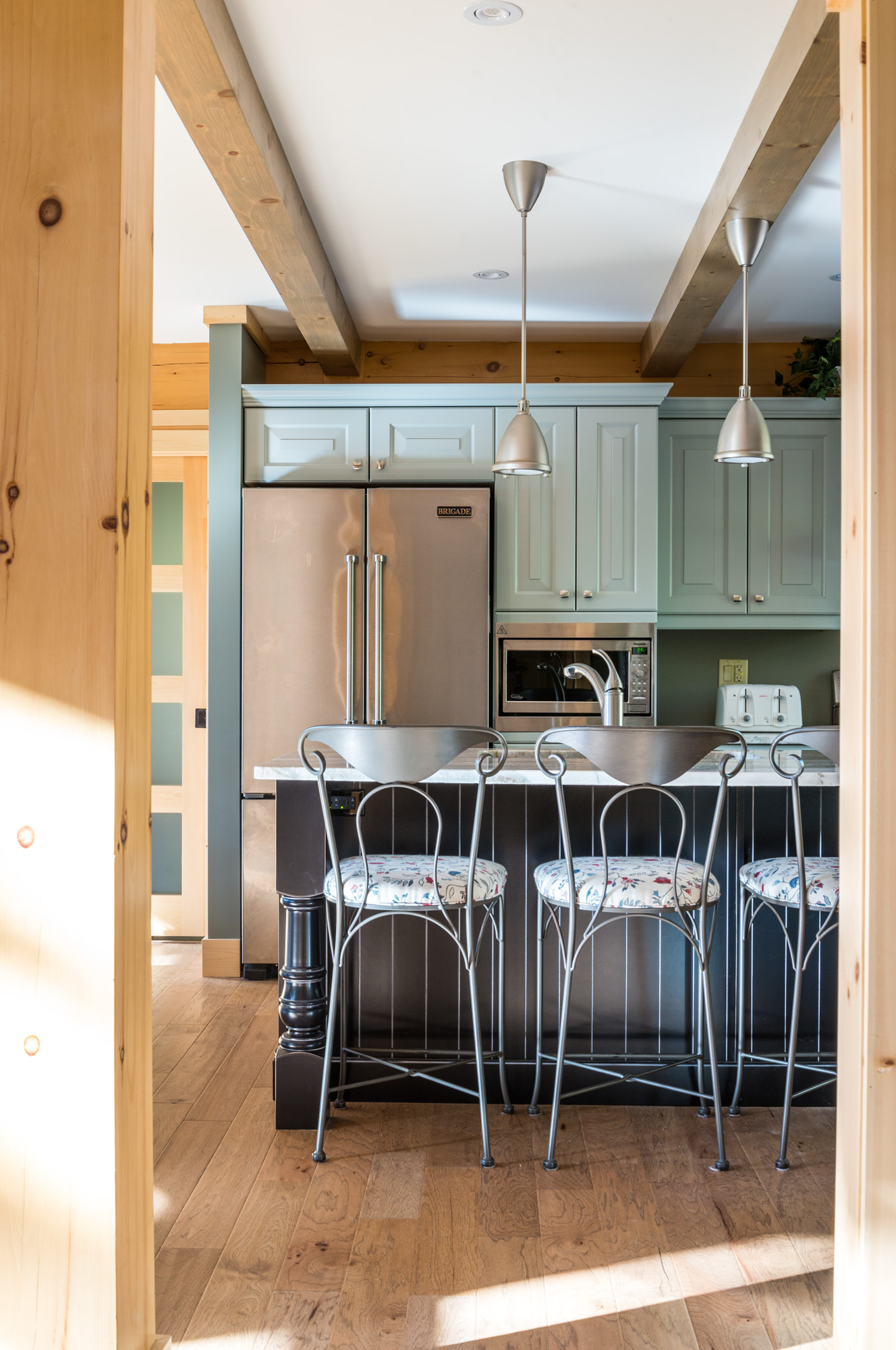 With two grown sons, grandchildren (and more to follow), it would need to have an openness, they decided, but still a warmth that would bring everyone together. And, it would need to meld seamlessly into its surroundings of wood, water and sky.
A plan for a classic log cottage with a modern twist began taking shape. Now all the Conroys had to do was find the right team to bring it to life. They began their hunt with a wish list in hand—not just for the cottage itself but for the kind of people and products they wanted to help create it. "The wish list was pretty long," Donna admits. They interviewed other companies but quickly found that Confederation ticked every box.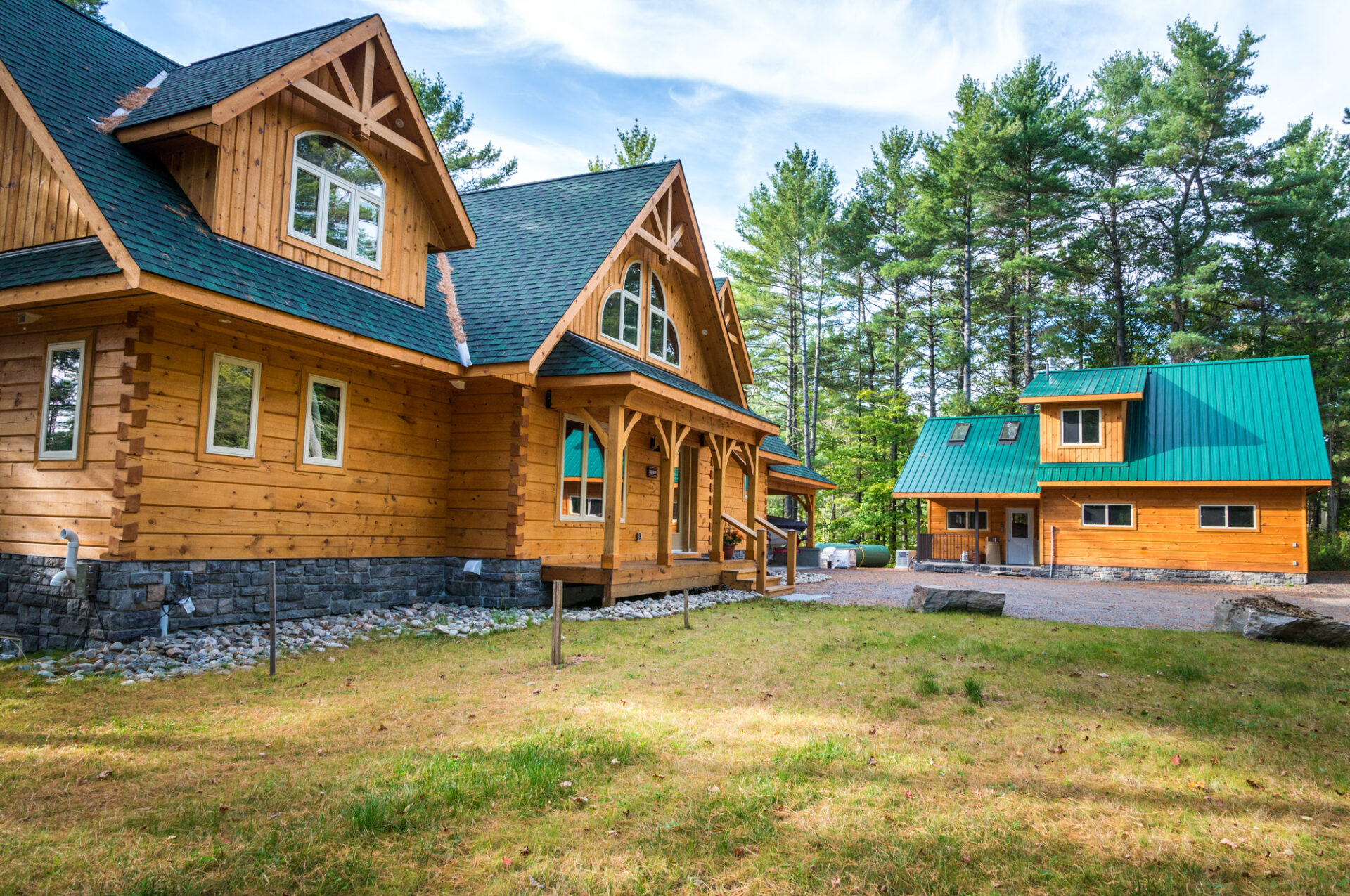 First and foremost, they wanted a quality product and a company with a history at least as long as the legacy they hoped to leave their children. They weren't just building a house, they were creating a treasure for their family. "Confederation's experience and longevity was a major factor," says Brian. (Like the Conroys, family is a big part of who we are and well into our fourth decade in business, a second generation is in leadership roles.)
Next, they wanted a company that could work with a local builder they had handpicked and walk with them through the process from start to finish. "I was quite apprehensive about getting involved in this project without an architect, designer or general contractor," admits Brian. "But Confederation came through, and I cannot imagine how they could have done a better job for us."
They also hoped for a team that shared their knack for details and would go the extra mile. For example, they wanted log siding for an existing garage on the property matched with the logs used to construct the cottage. We were able to match them with ease.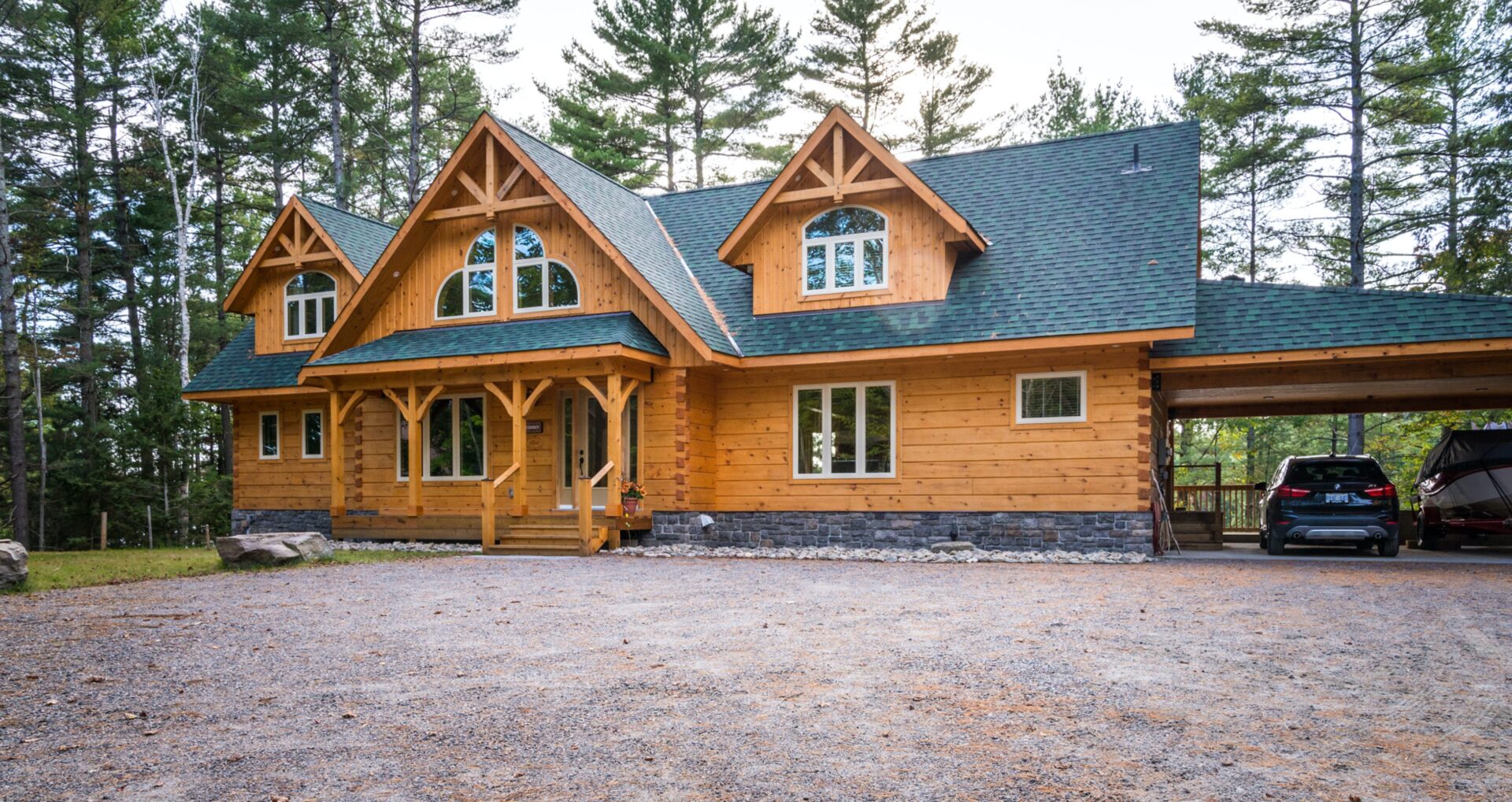 With a clear vision and a strong team, the cottage came together quickly. A few tweaks from our design team and the result is a five-bedroom, four-bathroom home atop a finished basement, perfect for casual lakeside living. A private en suite master on the main floor affords the couple privacy when the entire family arrives. Upstairs, four bedrooms and a pair of bathrooms ensures plenty of space for everyone. Also upstairs, a large game room—a go-to spot for the grandchildren—affirms the no-worries, no-hurries vibe the couple craved.
On the main floor, the spaces invite you to breathe a little deeper and move a little slower. In the expansive family area, the open concept living, kitchen, dining spaces are anchored by a stone fireplace and eye-catching open staircase. But, it's the walls of windows across the rear of the home that steal the show, making it feel as if the only requirement during your stay is to watch the mist rise over the lake in the morning and the sun sink into it in the evening.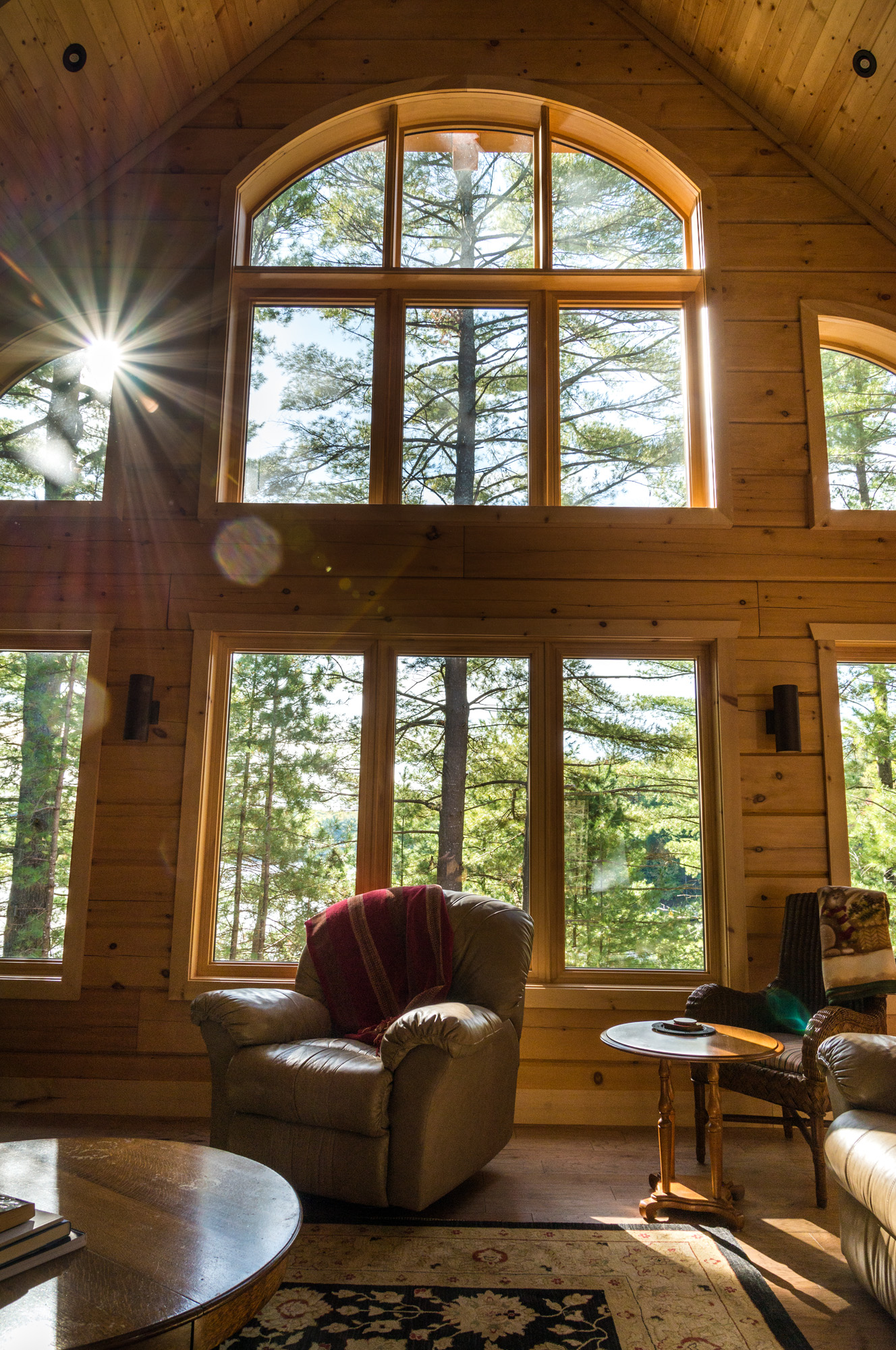 And, on the days when the sun doesn't shine? Donna says the home feels perpetually bright thanks to the log walls and timbers. "We went with a stain that lets the natural finish of the wood shine," she says. "Even on a cloudy day, the house looks like it is lit up from the inside." (Initially, she leaned towards a grey and white color scheme. But the Confederation logs were just too pretty to cover up.)
Maybe owing to the bright interiors (or the clean, earthy smell of the wood or the comfortable, functional design), Donna says that just stepping into the cottage feels good. "When you're in a log home, everyday feels like a vacation," she says. "We come here as much as we possibly can because of that feeling and hope to do so for a long time."
Get the Woodland Creek floor plan
Sent straight to your inbox. Just tell us where to send it: