(Or... how to get more for your money.)
If building a log or timber frame home that lives large without actually being large is one of your goals, we've got good news:
All it takes to maximize space in your home without expanding your footprint is careful planning and a few clever design tricks.
Whether you're interested in building a cottage by a lake, a retirement home in the woods or anything in between, we can help you make the most of every inch of your log or timber frame home.
With 40-plus years designing custom homes for happy clients, you could say our professional design team has more than a few creative ideas up their sleeves to help you maximize your living space.
Here is a sneak peek at some ideas you're likely to hear from our design pros as we walk through the building process together, from dream to design to move-in day:
Function First
Making the most of a smaller footprint — regardless of whether you're limited by the size of your lot or motivated by a desire for less upkeep — begins with examining your home's layout. Foregoing lesser-used spaces, like a formal living and dining room, in favour of less rigid layouts is a smart start.
Open floor plans and multi-functional rooms ensure you're getting the most out of your available space.
For this reason, every Confederation floor plan features open layouts. These up-to-date floor plans remove visual divisions, giving even compact spaces a more spacious feel.
Plus, they prevent precious square footage from being needlessly wasted on transitional areas, like hallways.
Flex spaces commonly included in our plans allow home offices to double as guest bedrooms or media rooms to serve as an additional family room during large gatherings.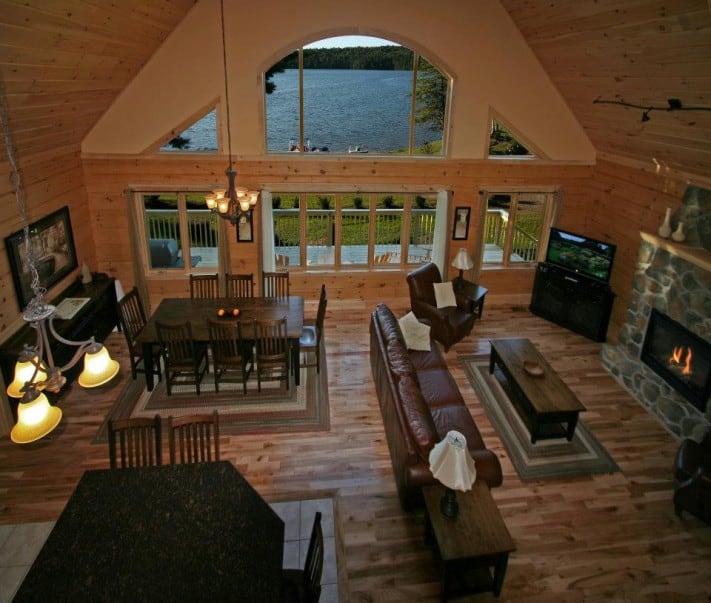 Of course, knowing what areas you need (and which ones you don't), begins with taking a look at your everyday routine — and special occasion events, too.
For example, if you don't love to cook, skip the spacious kitchen and allot that square footage towards another space high up on your wish list.
If hosting holidays for extended family is in the plans, eke out extra sleeping spaces without adding bedrooms unneeded year-round by incorporating a comfy bunk room into your design.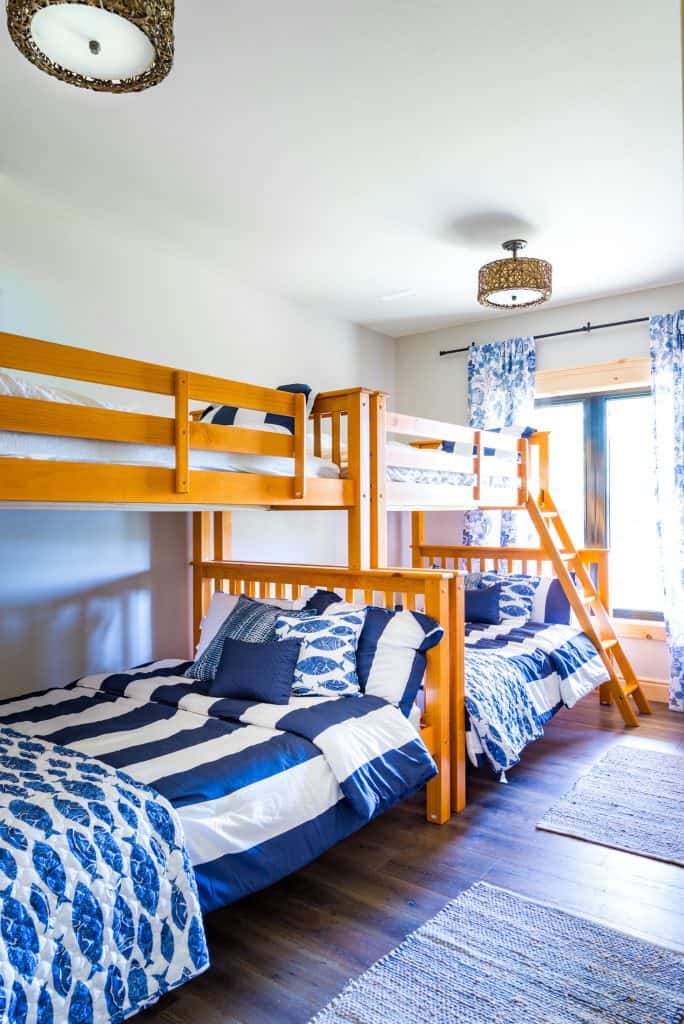 Smart Solutions
To enhance the feeling of spaciousness in your home, you don't need to bump up square footage. Boost ceiling height instead. While standard height ceilings are acceptable in some spaces, such as bedrooms and bathrooms, adding cathedral ceilings to your main living spaces will create a welcome sense of volume. (They're a log and timber frame go-to for good reason!)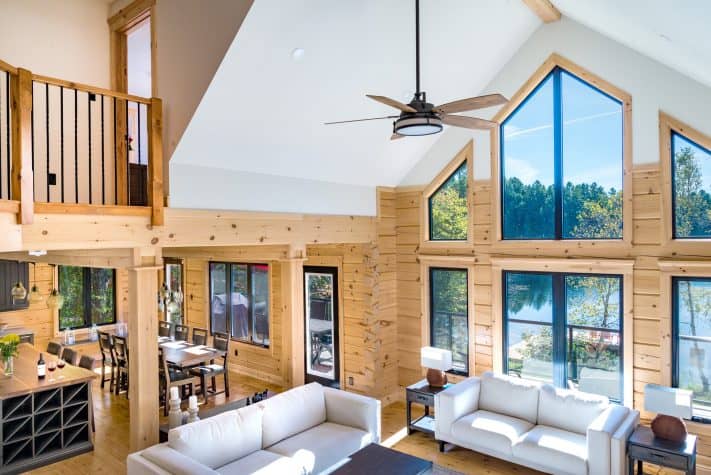 But maximizing space without increasing square footage also involves looking beyond big-picture layouts and architectural plans and honing in on hidden nooks and crannies. Discovering limited but usable space in unusual places can have a surprisingly big impact on the function of your log and timber frame home. Plus, incorporating outside-the-box details can add a sense of character, too.
Consider building a reading nook, play area or closet underneath a stairwell or building nooks between wall studs. Or, include window seats to take advantage of postcard views; then, add drawers underneath for some stealth storage.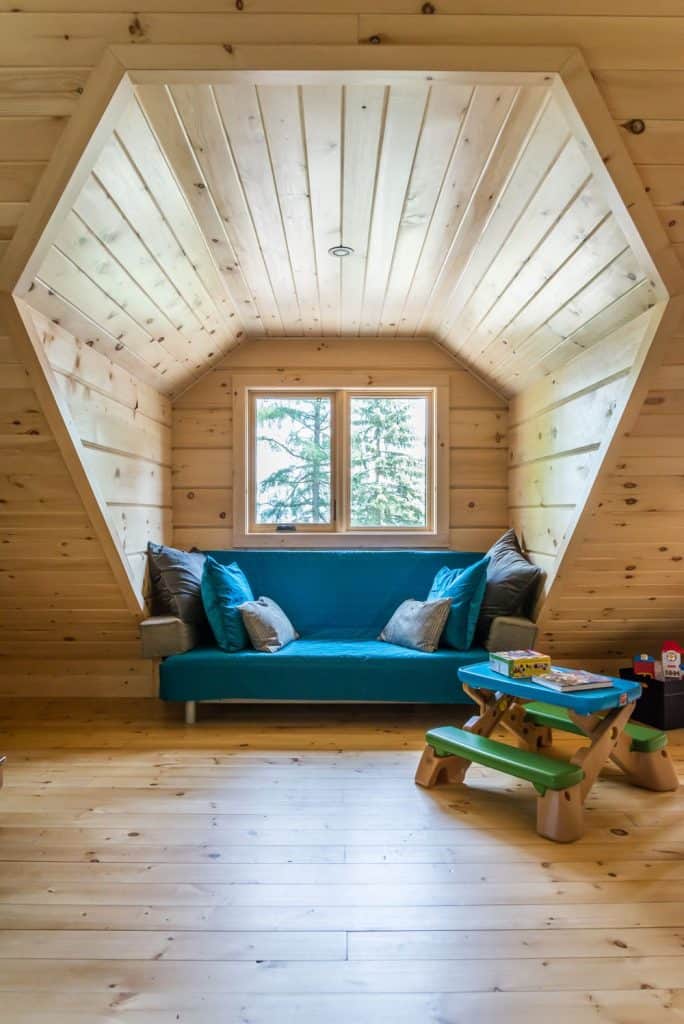 Along those same lines, plan to trade traditional interior building products for more innovative ones. One example: Sliding pocket doors or barn doors that roll along horizontal tracks rather than swing on vertical hinges are a great option for space-challenged spaces.
Above and Below
If adding square footage is a goal — but a sizable increase to your footprint or budget isn't — the place to look is often up. Log or timber homes often have soaring cathedral ceilings that are the perfect place to add a loft. Designing a loft into a vaulted ceiling is generally one of the easiest ways to add extra livable space to your home without increasing its size.
In most log or timber homes, the ideal loft placement is above the kitchen, which provides views into the great room below and creates a cozy feel in the kitchen thanks to the lowered ceiling.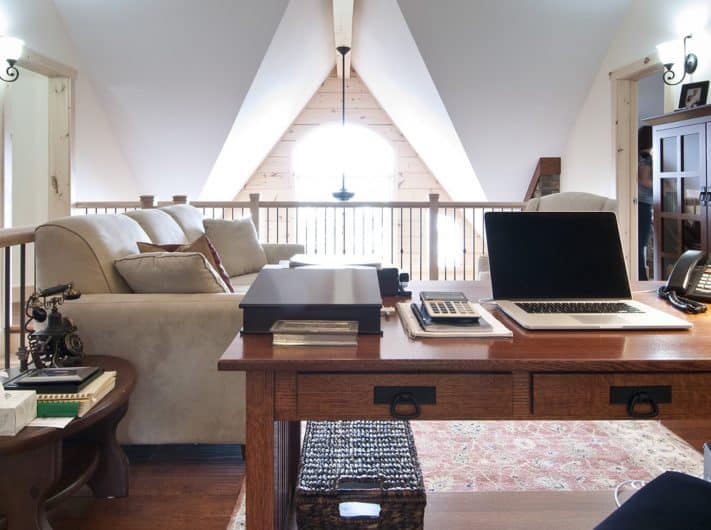 If a loft isn't a viable option, or you need more space than it can offer, nab extra square footage in the area below your main floor. A property with a natural slant, be it a steep hill or a gentle slope, lends itself easily to a walk-out basement.
Of course, a lower level can be added to a flat lot, but you'll want to ensure the basement is high enough to give you adequate windows for light. A home built on a sloped property will offer the benefits of natural lighting and ventilation, not to mention the opportunity to take advantage of the unbeatable views that often accompany log or timber home living.
The bottom line when it comes to maximizing every inch of your home is to first consider your wants and needs and create a functional layout that fits you and your family's lifestyle, preferences and budget. Not sure where to begin? Call us to start your dream home journey today.