Life is better at the lake. No one knows that better than Jamal and Angele Baksh.
When warm summer days settle in, the couple leaves their city condo and heads for their new cottage in the Kawartha Lakes region of Ontario. The two-hour drive brings them worlds away.
By day, activities include boating, fishing and barbecuing. By night, it's marshmallow roasting around the fire pit and dancing to the top 40 on the dock.
"It's really fun and festive," Angele says.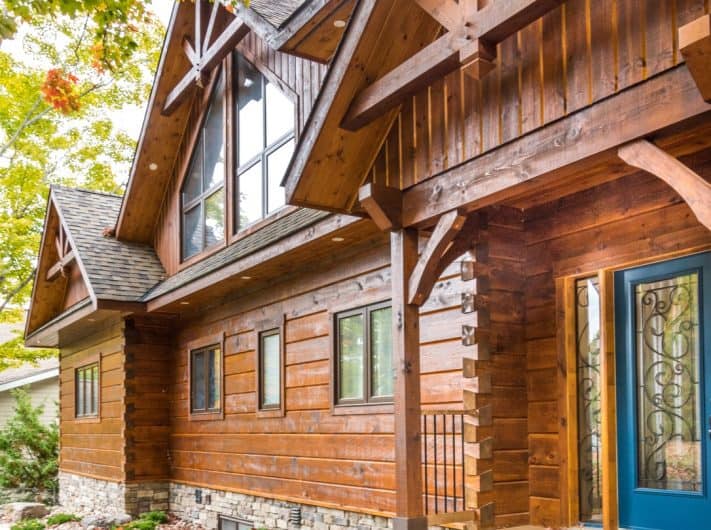 It's no wonder that from the beginning of July through the end of September, the couple's getaway home is a revolving door of friends and family. It's been that way since the couple purchased the property with a three bed, two bath cottage on it in 2015.
While the couple loved their open door policy, the constant influx of guests left some family members less than comfortable in the older, cramped cottage.
"Every time people came over, my son would end up sleeping on the couch and my daughter would have to sleep on the floor in my room," explains Angele. "We needed more space."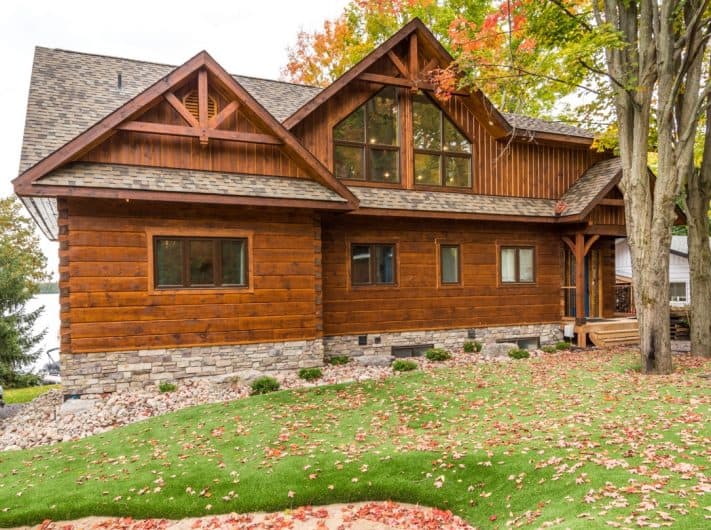 The couple began making plans to add a couple of more bedrooms to the aging cottage, but soon, their list of revisions ballooned.
Besides adding the bedrooms, they wanted to raise the existing cottage to create room for a basement, enlarge the footprint, expand the kitchen, create a formal entry and shift the location of the laundry room.
"It was a renovation project that turned into a runaway train," Angele explains.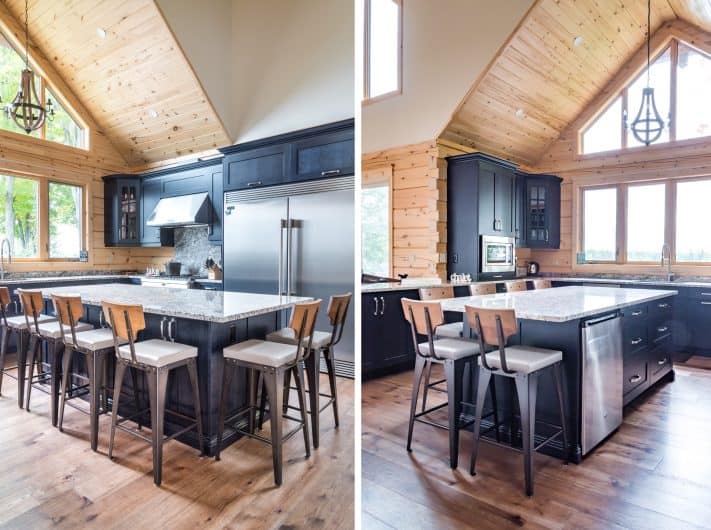 After hiring an architect to draw up the plans and running the numbers, the couple realized they could start fresh and build their family's dream home for "not much more" than the cost of the renovations.
"Plus, by building new we eliminated the potential challenges of finding things unexpectedly since the cottage was so old," Angele explains.
With plans in hand, Angele began sending them out to builders, and they eventually landed on the desk of Confederation's Ritch Cameron.
Get the Athabasca floor plan
Sent straight to your inbox. Just tell us where to send it:
"Right away, he sent me a rendering of a log home with all of these amazing windows, and we just fell in love with it," she said.
Angele says the log home was a far cry from a home she had originally dreamed about - a coastal New Hampton style with whitewashed walls and grey tones, but that the warmth of the logs and Ritch's modern design instantly won her over.
"I had an old-fashioned idea of what a log home was, but after seeing all of the options, I realized that you can make it as rustic or as modern as you want," she says.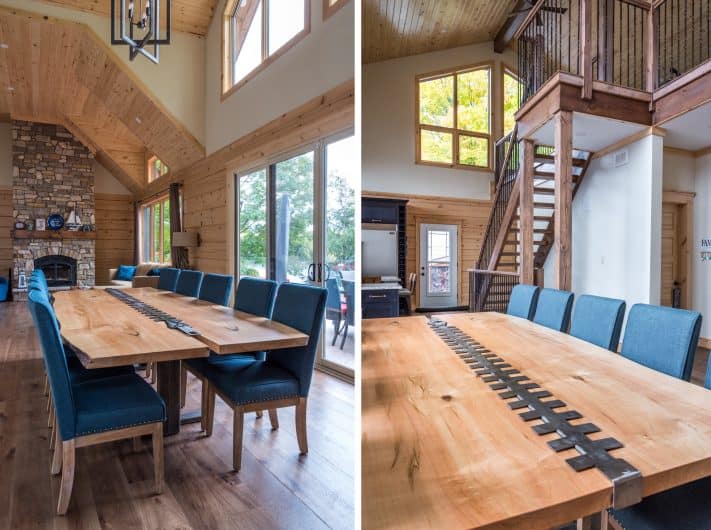 The couple opted for a two-level design with five bedrooms, four bathrooms, an open loft, and multiple recreational spaces.
On the home's exterior, log walls and stone accents are punctuated by multiple gable ends enhanced with decorative timber trusses, a covered entry, and spacious rear deck.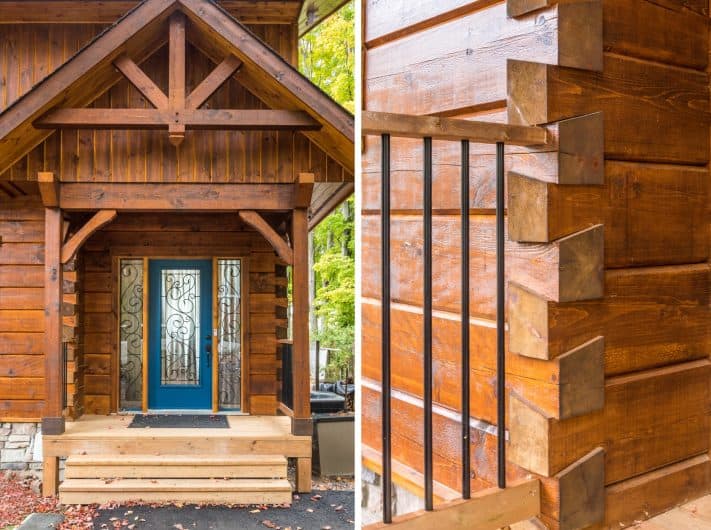 Inside the house, buttery-colored log walls, drywall accents, soaring cathedral ceilings, and a floor-to-ceiling stone fireplace create the perfect mix of cozy and contemporary.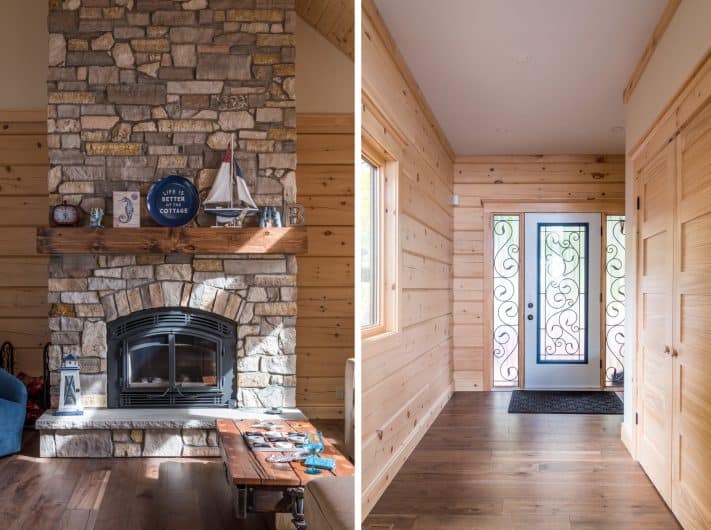 The home also boasts up-to-date features, like radiant in-floor heating, a must for Angele—and one of the things that won her over to Confederation.
"Confederation listened to what was important to me," she says. "Other companies didn't seem to care about my priorities."
"For example, I would tell them I really wanted radiant heating, and instead they would try to talk me out of it and sell me on premium wood shingles."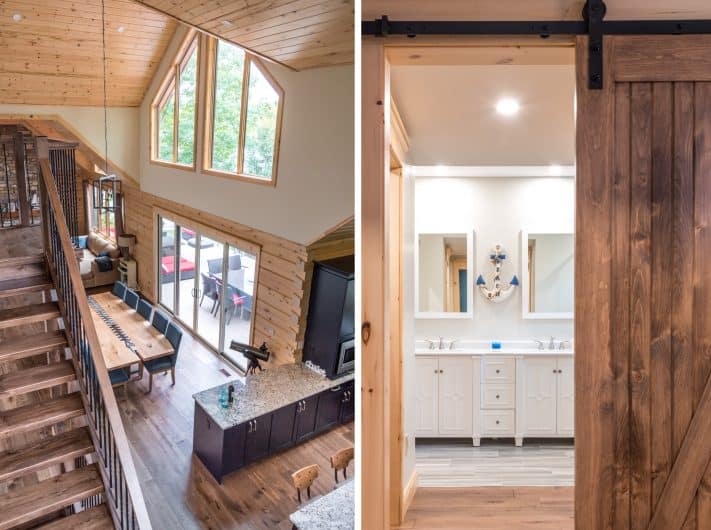 Another thing that drew the couple to Confederation was the opportunity to work with one of Confederation's preferred builders.
"The builder came to our very first meeting so we were able to find out easily up front what the total cost would be, whereas other companies could only tell me their part of the package," Angele explains. "They made things really easy."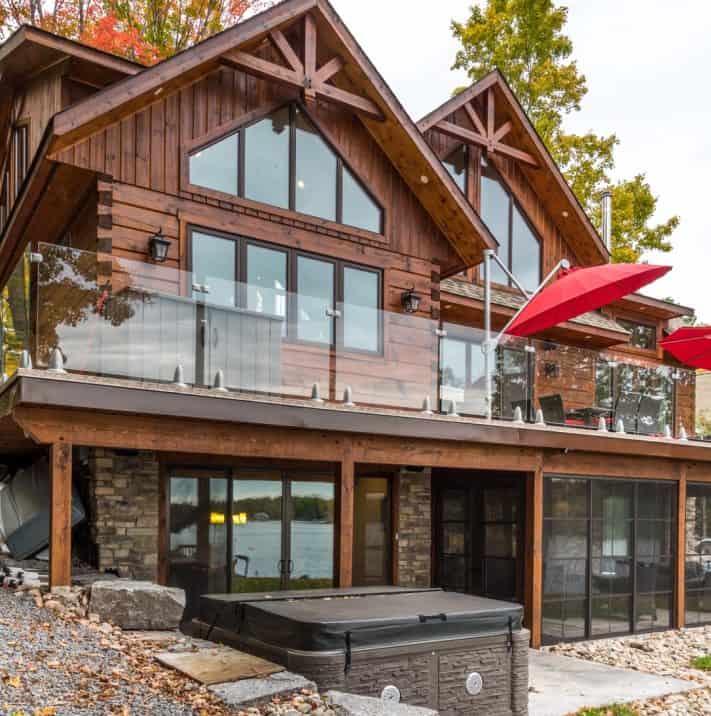 Now, with the cottage complete and plenty of room for everyone, Angele says building from scratch was the best decision they could have made.
"It is such a special place," she says. "When you walk into the cottage, it feels so homey. Building this place has given us a sense of home again."
She adds, laughing: "I tell my husband so much 'I love this place, I love this place,' that I had to tell him to let me know if I'm getting on his nerves."