Ritch Cameron never intended to build a log and timber frame home. Even after taking on the role of Confederation's Director of Dealer Support in 2013, he was content to live in the city with his wife and teenage children. "We were happy there, and never really thought about building," he says.
Then, came a twist of fate. Ritch and his family were offered a week-long stay at a Confederation-built log cottage. After a few days of soaking up the scenery and coziness of their log getaway, the couple was hooked. "Feeling the charm of it all and enjoying the natural surroundings really sold us on the idea," Ritch recalls. "It was like 'Wow, this is something special.'"
After returning home, the couple immediately began making plans to move forward with their Confederation home. "I had always been an outdoors guy, so I loved the idea of using the logs and timbers," he says. Ritch and his wife started searching for a property and soon came across one that seemed ready-made for the their family.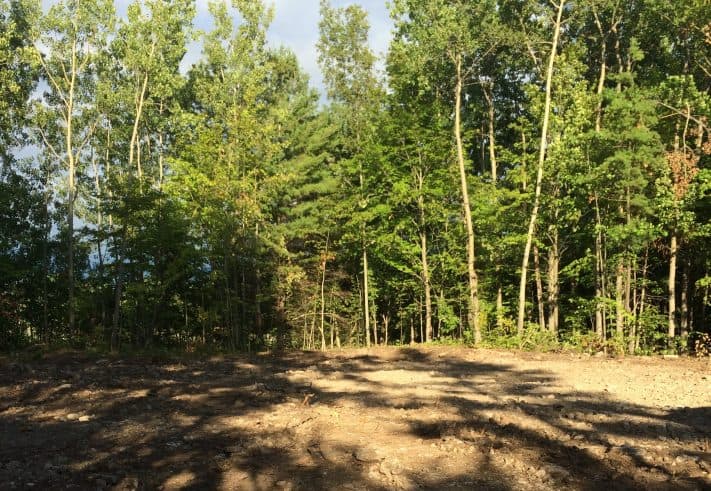 "It checked all of the boxes—an easy commute, lake access, close proximity to a golf course, plenty of privacy," Ritch says. "It even backs up to an equestrian center, which was a huge plus for our daughter who loves horses."
After purchasing the lot, the Camerons continued their momentum: clearing the heavily treed lot, adding a well, creating a driveway and — the best part — dreaming up the plans for their new home. "We started off designing it very much like the one we stayed in during our trip," Ritch says. Think: an airy open floor plan, lots of architectural details like timber beams and trusses and a dazzling wall of windows. "But, as is often the case with design, it took on a mind of its own," he says.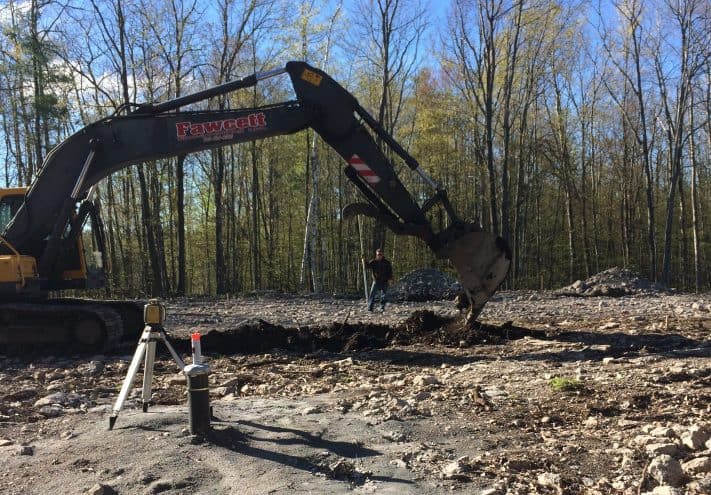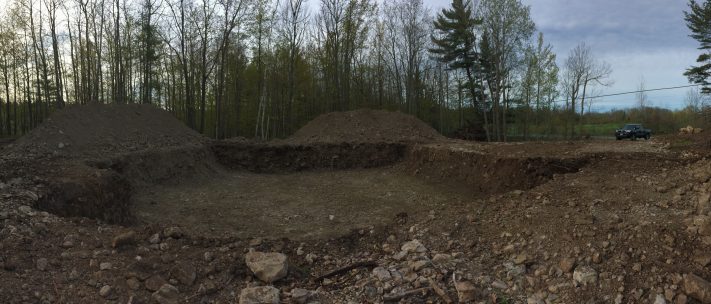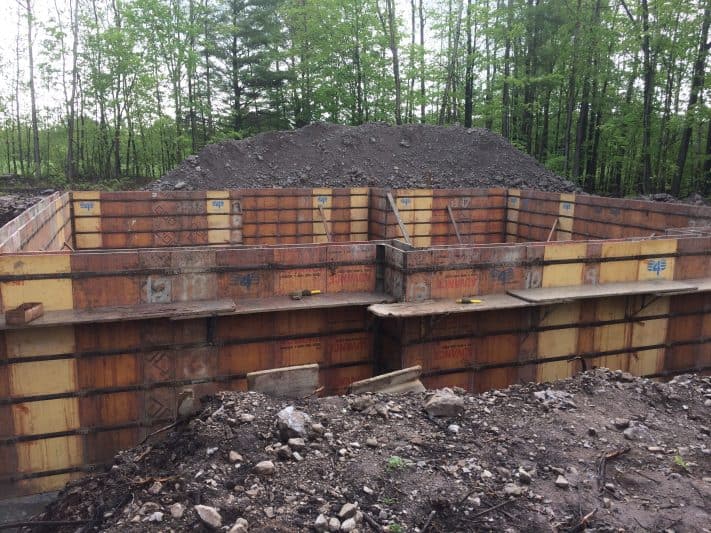 Over the next few months, the draft and design department worked patiently with Ritch and his wife to refine their design to perfection. During the process they added a loft, then removed it. They looked at keeping just a single bedroom on the main floor but eventually opted for two. Conversely, they considered adding an additional main-floor bathroom but veered away from the idea, realizing the use of space and cost wasn't worth it in the long run. They explored adding an attached garage then settled on detached. The list goes on. And on. "We had about 12 back-and-forth revisions," he says.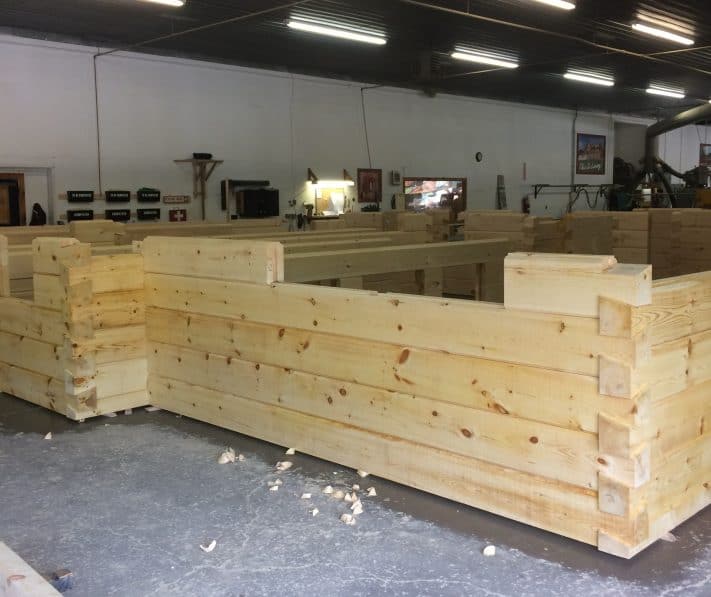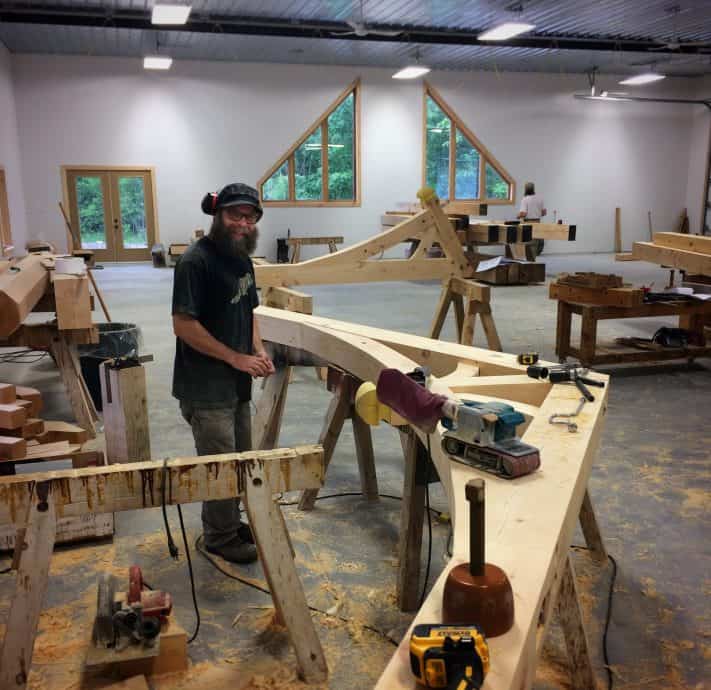 Despite being in the log and timber business himself, Ritch says the design team gave him a fresh perspective on his plan: "They gave us so much great feedback and great ideas that we never would have had on our own."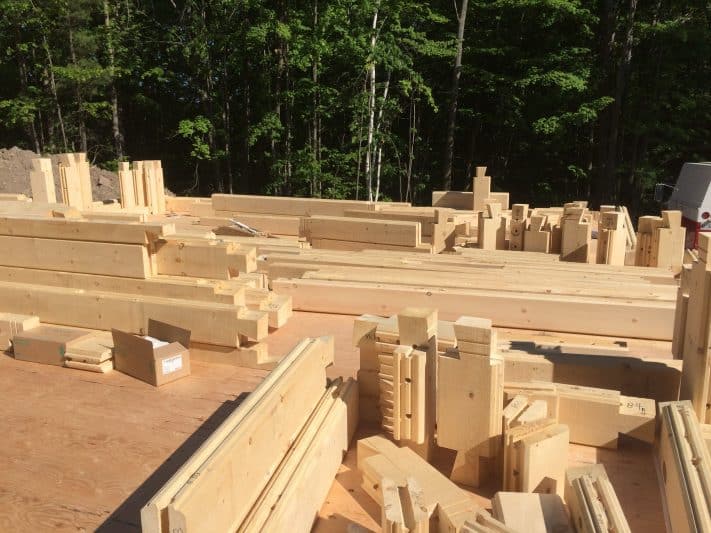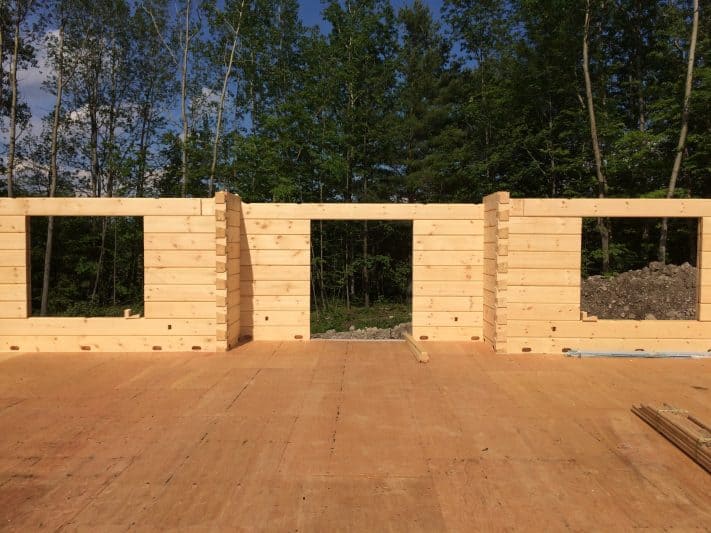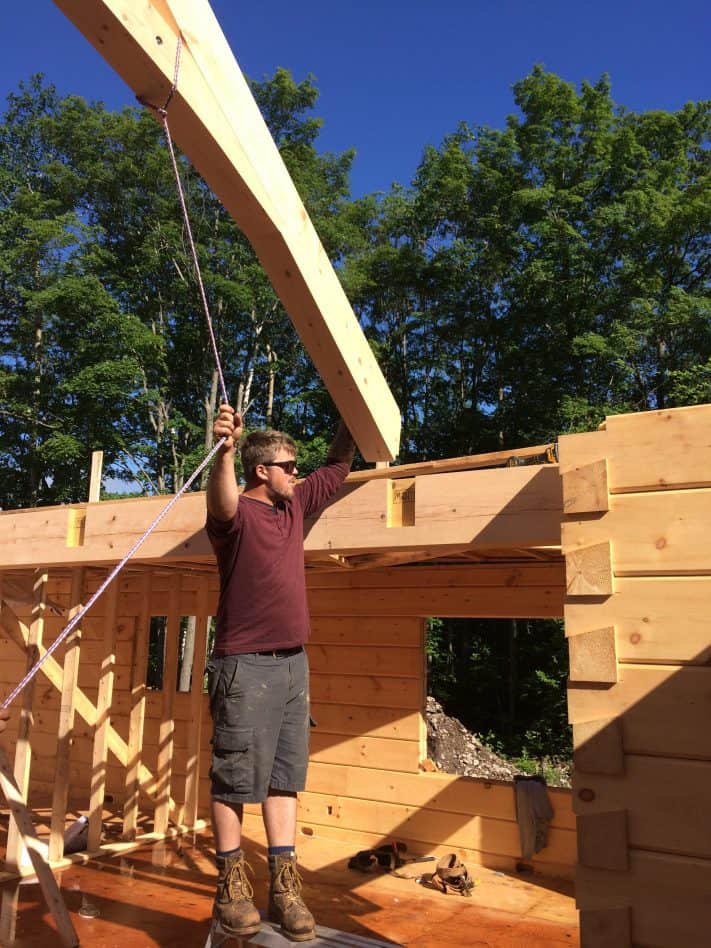 The final design the couple came up with is a forward-thinking layout that is perfect for empty-nesters but still functional for their current stage in life. "We didn't want to build a 3,000 square foot home that would suit our lifestyle now but not later on when the kids move out," Ritch says. The plan is a single-level bungalow with a basement. The main floor rings in around 1,300-square-feet, while the basement doubles the living space.
There are two bedrooms on the main — a master and guest room; below, a pair of bedrooms and bathrooms in the basement serve as their teen children's accommodations.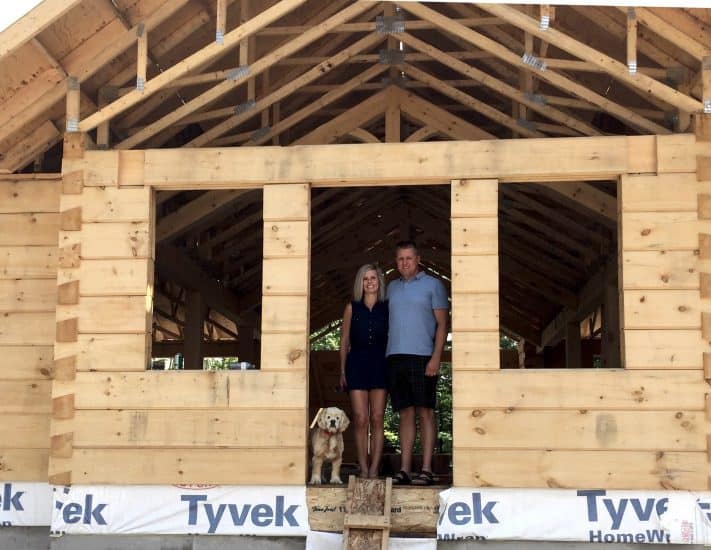 The basement also includes a recreation room and home gym. "We wanted the kids to have their own space to have friends over and play games and such," Ritch says.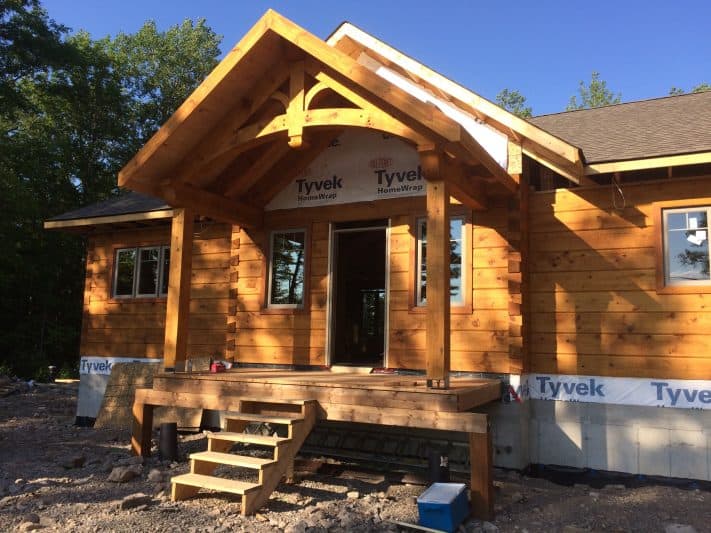 Although the family hasn't officially moved into the home — the big move happens this fall — Ritch says the process has already given him a new perspective on building: "There are so many choices! It's essential you give yourself ample time to make decisions and make a point of enjoying the process. He also seems to have gained solid cottage-building insight that doubles as a life lesson: "There are always a few bumps in the road, like our own Rich Kinsman is discovering. Being prepared, giving yourself enough time to navigate the bumps and having experts like our design team onside makes navigating them a whole lot easier. In the end, it will all be worthwhile."
Get the Cameron floor plan
Sent straight to your inbox. Just tell us where to send it.
We'll use your email to send you this and other useful information about buying and building a log home.
We hate spam too so we'll never share your email. Unsubscribe anytime.