One homeowner returns to his roots by building an affordable log home – and making a few friends along the way.
Once you've lived in a log home — surrounded by the earthy, natural beauty and warmth of the wood — nothing else ever quite measures up.
Ask Jon Strang. He knows that better than anyone. After growing up in a traditional log house, he moved out on his own, starting in an apartment then relocating to a traditional house. "But it just never felt right," he explains.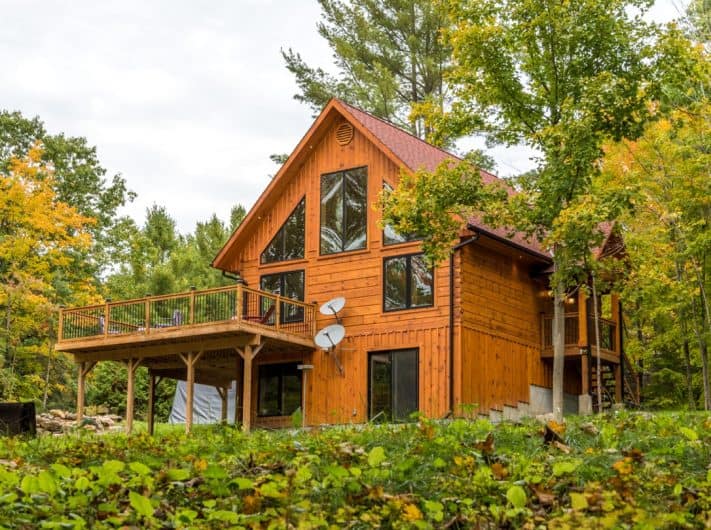 When he came across a deal on a piece of land that was too good to pass up, he knew it was his chance to return to his roots. He reached out to us to bring his dream of a log home to life.
He hoped for a chalet-style log home with a master bedroom loft overlooking the first floor and needed to build up rather than out due to the restrictions of the steep lot. He teamed up with Brad Stuart, one of our log and timber frame consultants, and with a few changes found floor plan perfection.
"We used a plan with two stories then cut one of the floors in half to create the loft, and loaded the front with big windows so I could look down onto the river," Jon explains. "It turned out exactly the way I wanted it."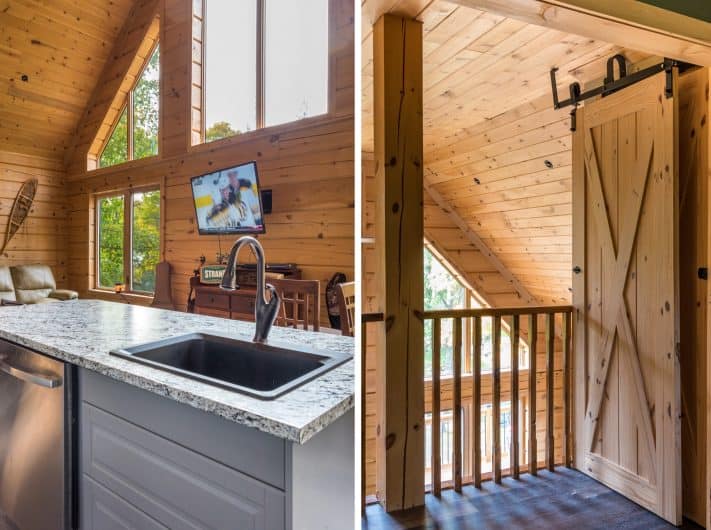 Jon says getting the plan just right didn't happen by accident. "Whatever I wanted, Confederation was able to help us out right away," he says. Whatever they could do to make this go smoothly, they did it — making modifications and making sure we stayed within budget."
The compact footprint of the house rings in at just under 800 square feet on the main floor, but the space lives large by going up, not out, with the addition of a full 800-square-foot basement and the loft space, which adds an additional 300 square feet of living space.
During the building process, Jon kept costs down by hiring local subcontractors to complete the build. "It's not as hard as it sounds," he says. "Confederation is more than willing to help find you contractors to get the job done. All you have to do is ask questions. They will help you get through it."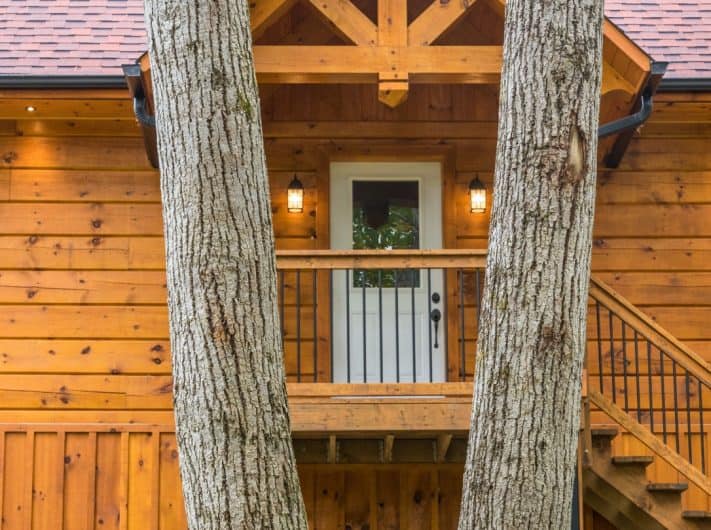 He also chose affordable finishes and appliances that "still look like a million dollars," including durable laminate flooring that mimics the look of hardwoods and appliances from Ikea. "You can finish off a house very reasonably if you do it the right way," he says.
Now, with the building behind him — "The house is almost two years old but still looks brand new," he says – coming home after working as a firefighter or helping at his family's local grocery store is his favorite part of the day.
"It is amazing. Everything about it—the smell of the house, the look of the wood. It's all very calming and relaxing. I could talk about this house all day."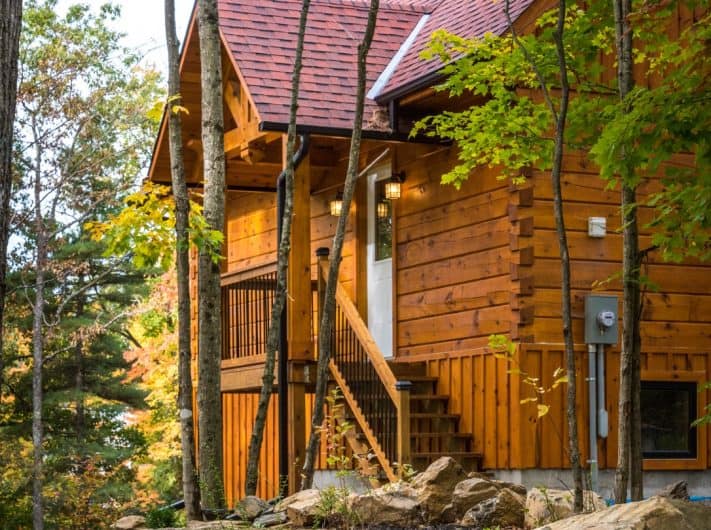 He continues: "This is the first time since I've moved out of my parent's log house that I feel comfortable. I've finally found a place I can call home again."
But, as much as Jon loves his new log home, he says he's got even more out of the project than a place to relax at the end of a long day. "I didn't just get a house; I got friendships to go with it. They come by the store and the fire station to visit. Confederation people are amazing people."
Get the Millbrook floor plan
Sent straight to your inbox. Just tell us where to send it: