After a failed search to find the perfect on-the-market cottage, one couple decided to take matters into their own hands — with stunning results.
When Ontario residents Gary and Cindy began their search for the perfect getaway cottage near Algonquin Park, they knew what they were looking for.
Their cottage requirements were fairly simple. They wanted a vacation home that would be perfect for retirement later on and spacious enough to host friends and family comfortably.
But when it came to finding the ideal property, the couple faced a bigger challenge. They wanted a private spot on a large (but now crowded!) lake, minimal elevation changes on the property to ensure an easy walk-out to the water and a deep water dock that could accommodate their pontoon boat.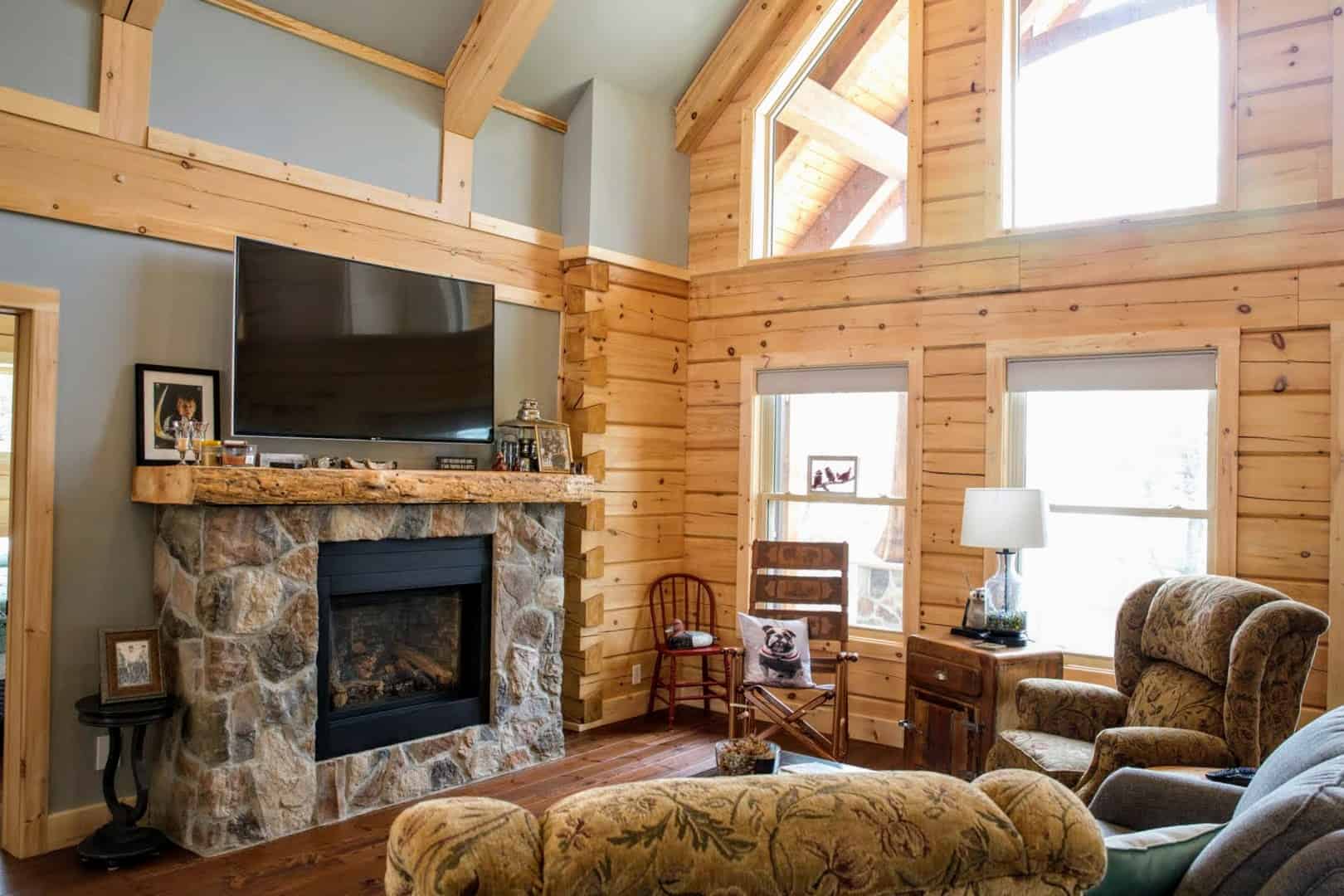 "Trying to get all of those priorities in one spot... we were becoming very frustrated," explained Gary. "We would find a cottage we could make work, but then the lake was shallow."
Finally, after a couple of real estate agent changes, the couple decided to take matters into their own hands. "Our agent said, I don't think you're ever going to find exactly what you're looking for, but there are some lots I think you should take a look at," said Gary.
And then they found it.
It was love at first sight. The waterfront property checked every box on their wish list — and then some. "It even has a beautiful waterfall at one end of the lake where you can slide down into the river," said Cindy.
Getting the right design input
With the perfect property in place, it was time to build the perfect home to match. And for that they knew exactly where to start. Knowing only a log home would do for their wooded lakeside lot, they headed straight for Confederation Log & Timber Frame.
"As soon as we found the lot, Cindy started communications with Confederation," Gary explained. "They took time to walk the lot with us and provide us with design sketches."
During their initial conversation with the Confederation design team led by log and timber frame consultant Brad Stuart, the couple presented their dream home "wish list" — along with their assumption they would need around 3,000 square feet of living space.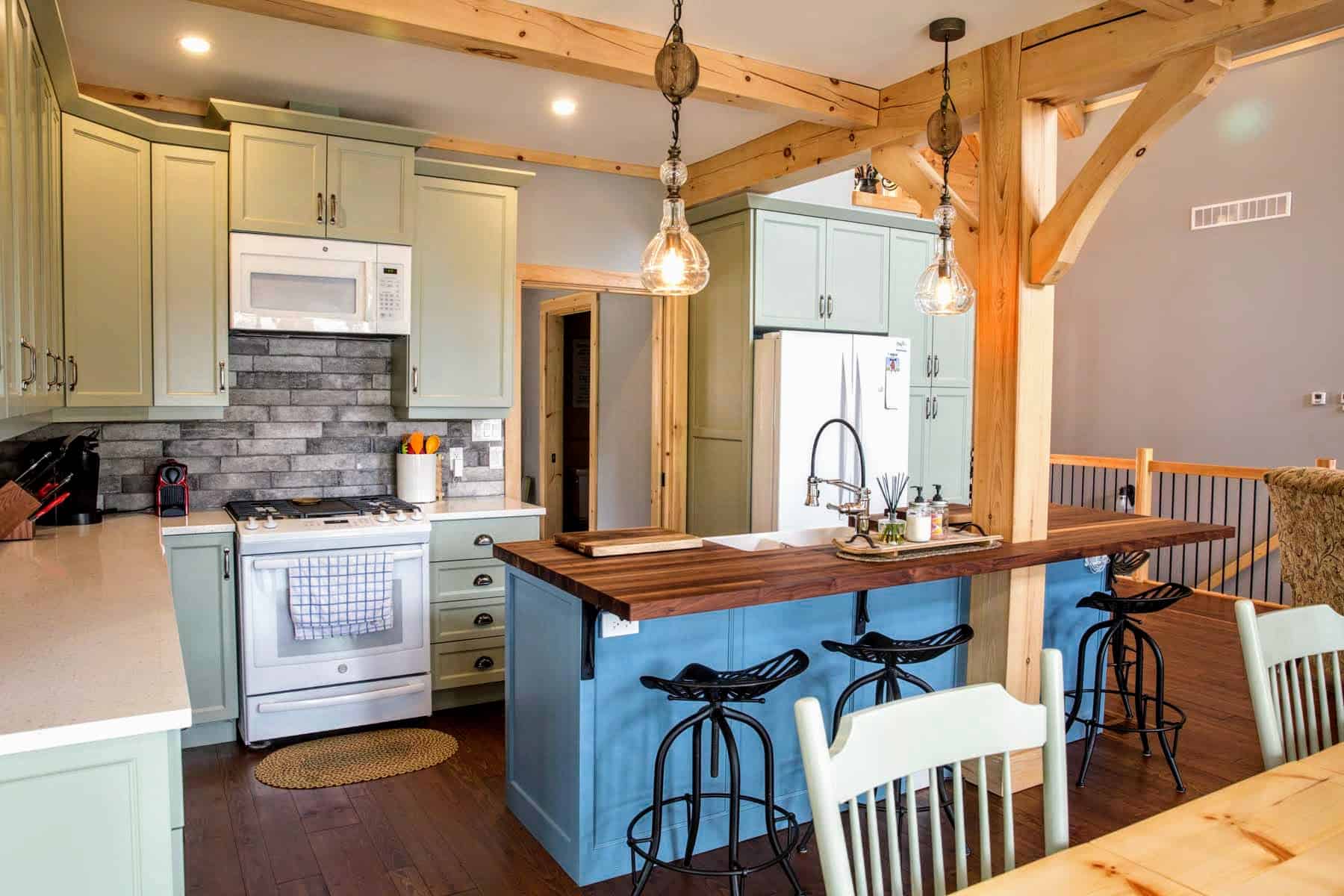 After nailing out exactly how they would use the home, Brad was able to dramatically scale down the square footage and present a smartly designed 1,300-square-foot home that retained every bit of function the pair needed for daily living, plus space for hosting friends and family.
For ease of access, the main level features a master suite and all of the common areas, including the couple's favourite spot — a cozy, all-weather sunroom.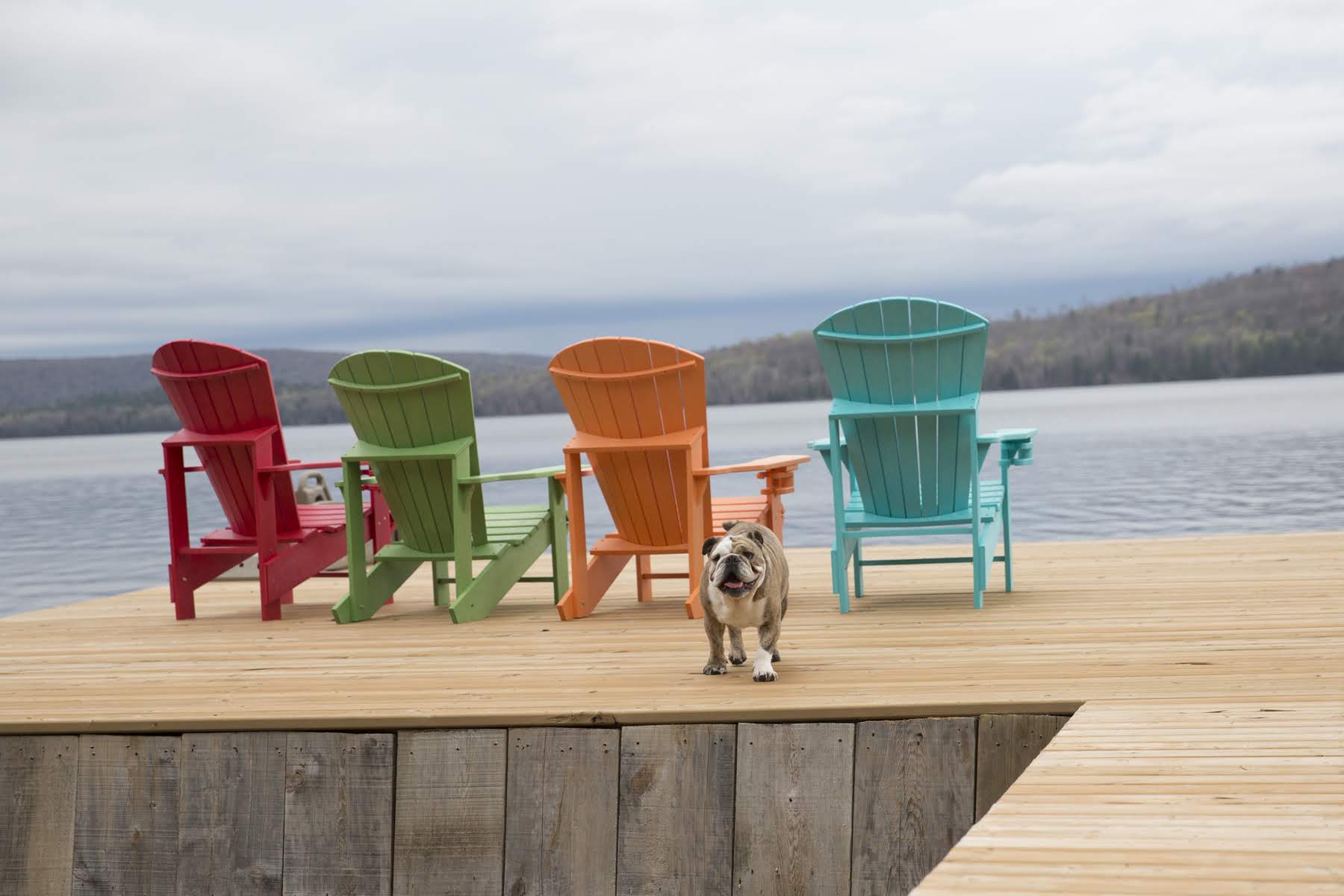 A walk-out lower level provides additional space for visitors ("at a much lower per-square-foot cost," Gary adds). Turns out, the compact design fit Gary and Cindy's building philosophy perfectly.
"We wanted the basic comforts, but we didn't want anything big and flashy. We always tried to keep in mind that this was a cottage," said Cindy.
And, here's the best part: Reducing wasted space freed up the couple's budget and lifestyle. They discovered that while a smaller layout meant less — less maintenance (fewer daily chores and seasonal maintenance) and lower expenses (reduced utility bills and annual taxes) — it also meant more — more design details, more wow.
The things that make it "wow"
Thanks to extra room in their budget, the couple was able to add the show-stopping 20-foot flared log posts as front entrance and rear porch supports.
They were also able to include stone accents on the exterior, creating another layer of visual interest.
"Our idea was that the cottage would look like it was dropped right in the middle of the forest," explained Gary. Inside, reclaimed hardwood from the Ottawa River anchors the interior.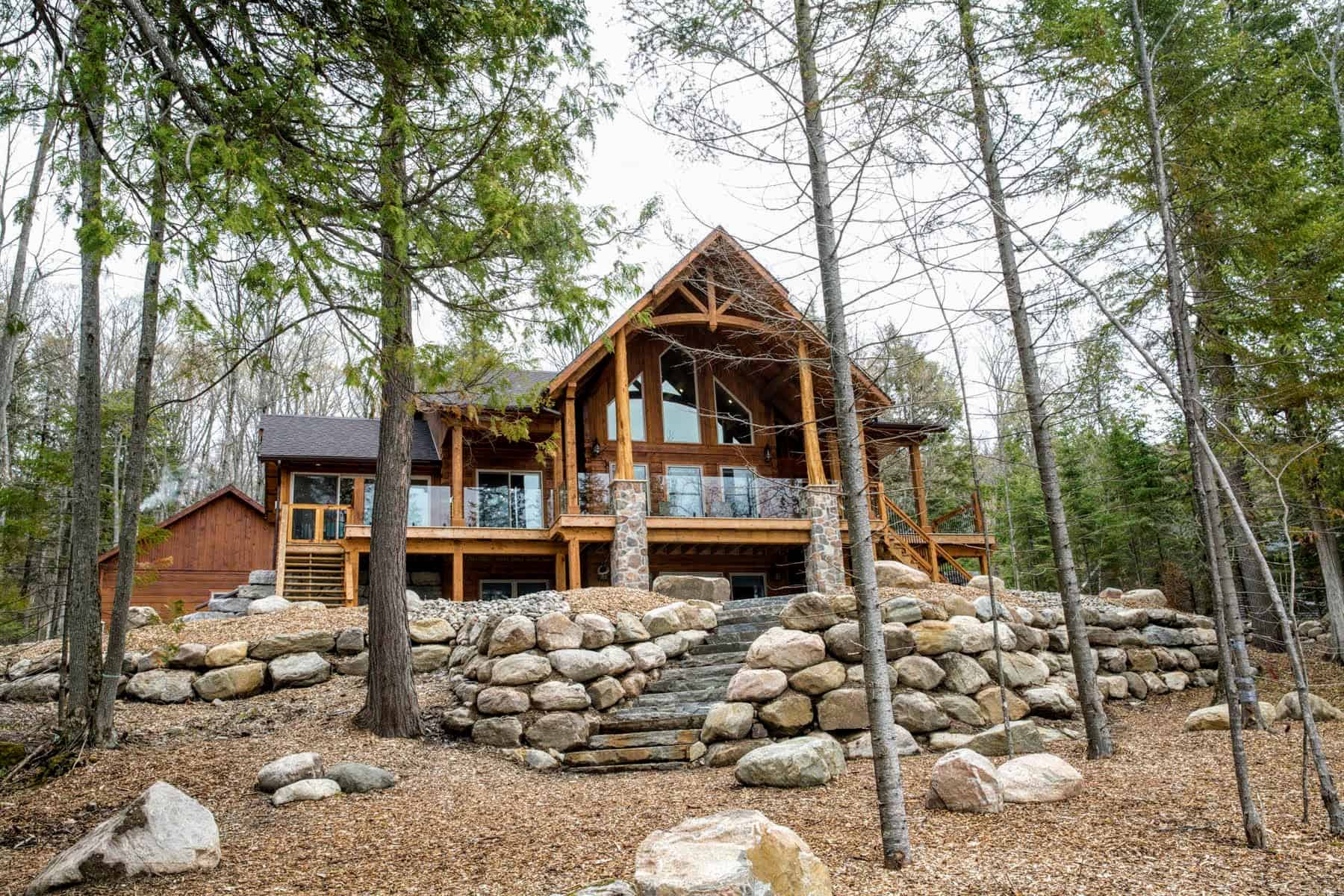 "It gives the whole cottage a warmer, homier feel; initially, we weren't going to be able to do that with our budget and the scale of the house," said Gary.
As Confederation's VP of Sales Rich Kinsman noted, "it's easy to say 'yes' to a big wishlist like Gary and Cindy's. When we share our design expertise and are able to help tick all the boxes — and a few new ones — in a smaller footprint allowing them to kick it up a notch and save money … well then we've really done our job."
Rich added, "that guidance starts with experienced sales pros and continues seamlessly to our design team. I'm proud of that."
Making the right calls one house at a time is what keeps a company in business for over 40 years!
Get the Silver Birch floor plan
Sent straight to your inbox. Just tell us where to send it: