Pictured above: Rich and Kim Kinsman with son Richard V (yes, he's the fifth generation Richard Kinsman) and new daughter, Makayla.
Recently, our own Rich Kinsman, VP of Sales, received an offer he couldn't refuse for his beautiful log home — The Elwood. Join Rich and his wife, Kim on their journey to create a new custom home for their family—and get the inside scoop on picking the right property and designing the home of your dreams straight from a pro.
When it comes to building your own home, there are two ways to approach it: you can see the process—and the vast array of choices that accompany it — as something that you have to do or something that you get to do.
For Rich Kinsman, our Vice President of Sales, the choice is clear: "You have options and choices that allow you to do what is best for you; that's exciting. Every step of the way is fun."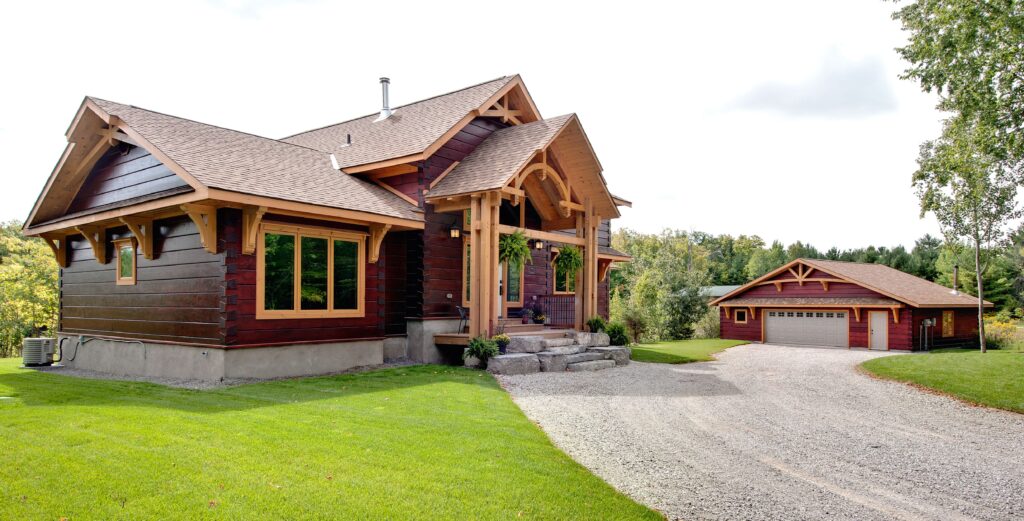 Currently, Rich and his family are living out the process for the second time. After living in their first custom Confederation home, The Elwood, for only two years, they were approached by a buyer out of the blue. "It wasn't in the cards for us to sell, but they made an offer we couldn't refuse," he explains.
Amidst the hustle and bustle of vacating the house and finding a place to rent, Rich's wife had their second baby — five weeks early and just three days before the house closed. "It was a busy time, to say the least," recalls Rich.
Now, with things settled back into a slower pace, the Kinsmans have been searching for the perfect place to build their new home. While visiting sites and weighing out the options, Rich follows a few simple guidelines that may help you, too:
Walk the property. Be as familiar with the lay of the land as you can.
Talk to the township or county in which you're seeking to uncover any conservation or environmental protection issues that might interfere with permitting. "They'll give you a checklist of what you'll need to do to obtain a building permit for each property," Rich explains.
Make friends with the local building department early on. "It's advantageous to build a relationship with the building department," Rich says. "They have a lot of say in your plans, so you want to make sure you understand their concerns and work with them."
Consider the site's topography against your design plan. "You want to consider what's in the ground," Rich suggests. If your site has a lot of bedrock, that might limit your foundation options. Similarly, if a walk-out basement is high on your wish list, choosing a property that has a slope is a must. Is a waterfront locale your dream? Take setbacks into consideration.
Keep budget front of mind, weighing the cost of the property with the proposed budget for the build. "You may have to scale some things back if you go with a more expensive property, or you may get to do some extra things if the property price tag rings in lower than expected."
Besides following these steps, Rich and his wife have created a process to help them narrow their search. "We walk different properties and make a physical list of the pros and cons of each," he says. "Then, when we get home, we have a glass of wine and talk about what we liked about this or that one. It really is fun."
Rich says he is hopeful that they have narrowed their search down two properties. Once they've settled on one, they'll move forward with the next phase of their custom home journey design phase—and, of course, keep us posted.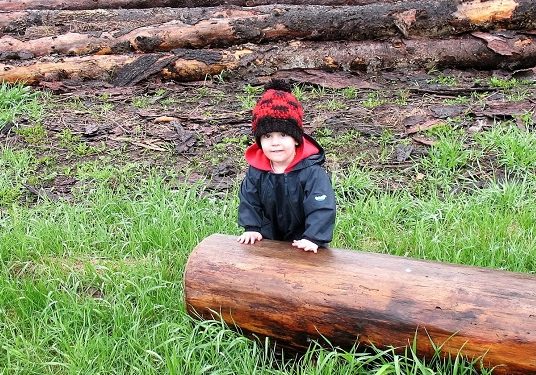 Stay tuned for updates as we follow Rich and Kim's own log home journey. From early ideas to finished floor plans and, of course a future gallery photo shoot, we'll be documenting it all here.