When thinking through the process of building a custom home, the words "overwhelming" or "daunting" might come to mind. But here at Confederation Log & Timber Frame we believe that what should come to mind are words like "rewarding," "straightforward," "thrilling," even.
You're turning your dream into a livable reality; that's exciting stuff! We especially believe this because for the past four decades, we have watched our customers enjoy—not endure—the journey of creating their own custom log and timber frame homes.
Having completed hundreds of construction projects, we're the first to agree that building a custom home is a detailed process that must be done right. To keep each project on track, we break down the homebuilding process into a series of linear steps for each of our customers. The result? A potentially daunting task becomes totally doable.
Step 1: Choose a Log and Timber Frame Company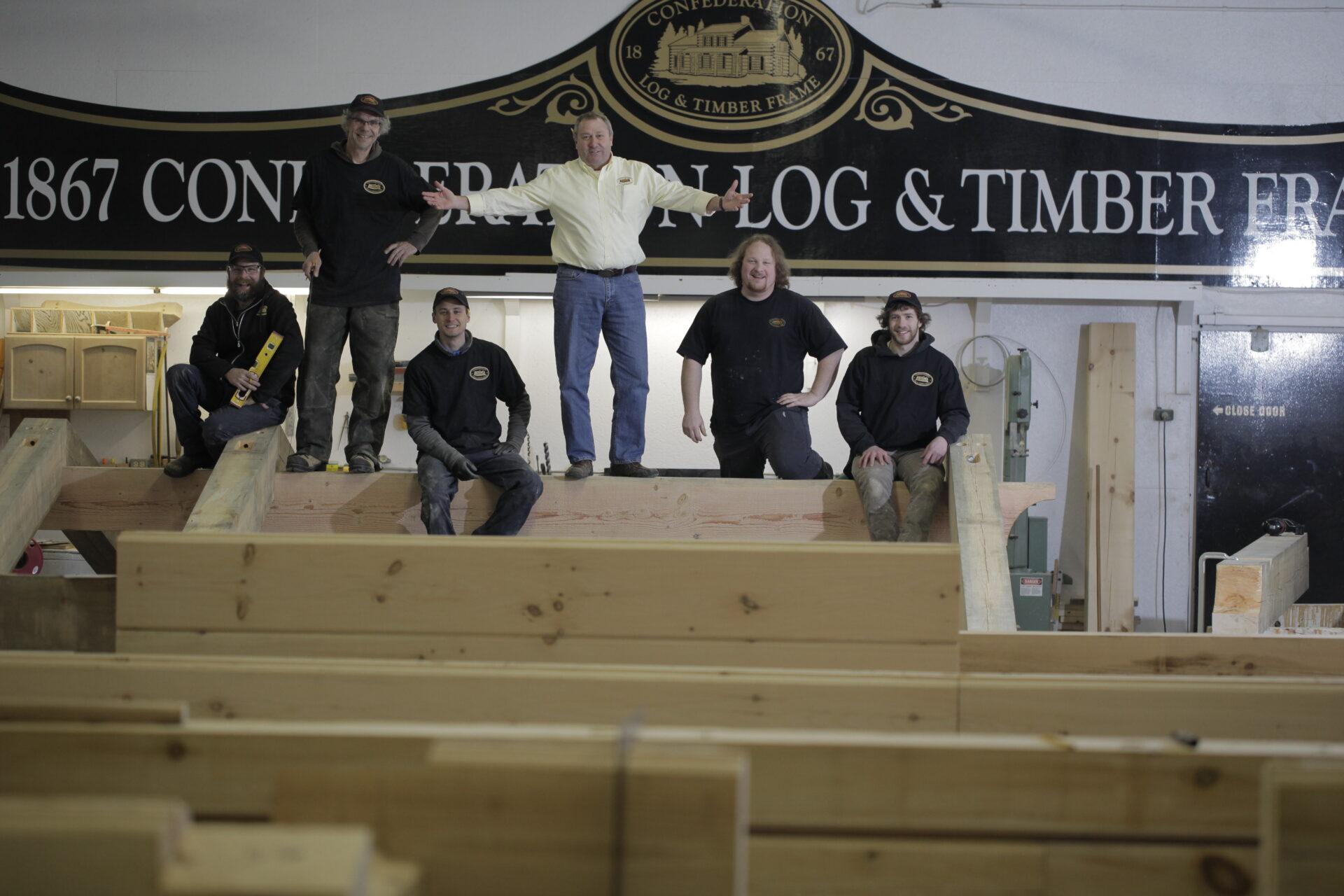 Starting your home building journey on the right foot—by choosing the right company—is the first step towards a successful project. When choosing a log and timber frame company, quality materials, expert craftsmanship and experience are obvious non-negotiables. But just as important is teaming up with a company that is committed to helping you create a home that is fully your own.
Plenty of log and timber companies will ship you a set of ready-made floor plans and materials, but when you choose to work with Confederation, the process is intensely personal. We want your home to be a reflection of you and your family. That's why every home we build is a custom home, and we are committed to walking with you every step of the way from the first handshake to moving day and beyond. We don't just want your home to be perfect; we want your entire homebuilding experience to be a happy one.
Step 2: Get to Know Your Property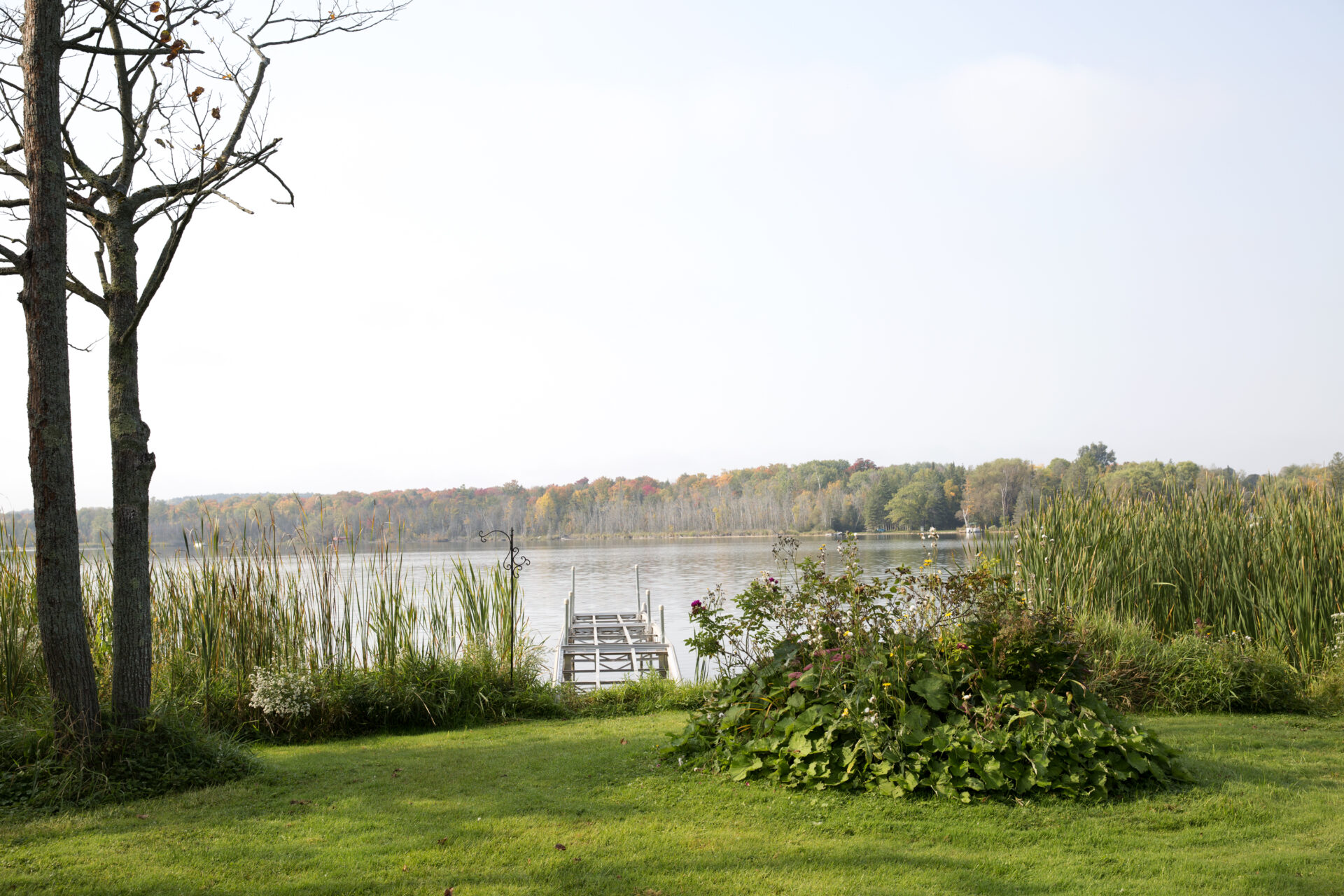 If this was the first step in your journey, you're ahead of the game! If not, this is one of the most exciting parts of the process. You'll want to become as familiar as possible with your land—walk it over (and over again) during different seasons and different times of day, if possible.
Because your future home site will strongly influence the design process, you'll want to pay close attention to the topography. Is it on bedrock? Your foundation options may be limited unless you're prepared to do some serious excavating. Have an area with a slight slope? That may be the ideal spot for a walkout basement.
Also, take note of the sun exposure throughout the day. Plan to position your home—and certain rooms, like the great room or master bedroom—to maximize natural light and capture your property's best views.
After connecting with your land, it's time to make contact with your local building department and code enforcement officer. They'll help you understand any issues specific to your parcel, like setbacks or conservation easements, and can inform you of any restrictions or limitations regarding things like tree cutting, water management, etc. (Insider Tip: A friendly smile and manner can go a long way; remember, they exist to help, not hinder.)
Step 3: Create Your Custom Design
If you have searched endlessly through pre-drawn sketches for the perfect floor and have come up empty handed, you've probably realized what we're about to tell you—your perfect floor plan doesn't exist. But that's a good thing! You haven't been able to find the right design because it hasn't been drawn … yet.
At Confederation, creating custom homes is one of the things we do best. Whether you're an empty nester looking to build a forever log home with rustic, mountain style, a young family with children wanting a timber frame cottage getaway with contemporary touches, or anyone in between, we can create a home that is uniquely suited to you.
Before ever lifting a pencil, our expert team of designers will sit down with you to go over how your ideal log or timber frame home looks, feels and functions. They'll get to know your lifestyle, must-haves, wish list and budget to come up with a plan that fits your wants and needs. After your initial sketch is drawn up, you'll have a chance to review and make revisions until the final plan is perfect. No architect required!
(Insider Tip: Once you have your sketches in hand, send them to your local building department for review. Making changes to a sketch is simple, but swapping out features to blueprints is more time-consuming and costly.)
Step 4: Walk through your Home, 3D-Style
This step is one that you won't find with every log and timber frame company, but it's one of our—and our customer's—favorite parts of the building journey. After you have approved your preliminary sketches, our design department will create a 3D real-time tour of the plans. During your virtual visit to your future home, we can even swap out different features and finishes so you'll know exactly how your home will look on move-in day. Once you've given us the thumbs up, your final construction plans will be created.
Step 5: Be a Part of the Production Process
Once your final blueprints are complete, your plans can move from the virtual world to the real world—in this case, our manufacturing facility. You don't have to wait until delivery day to see your logs and timbers. We invite each client to visit our mill where they can watch their logs and timbers being bar coded, cut and drilled. And, if you don't live close enough to visit us, no worries; we will send you plenty of pictures of our progress and your final product.
Step 6: Three Cheers (and Options) for Construction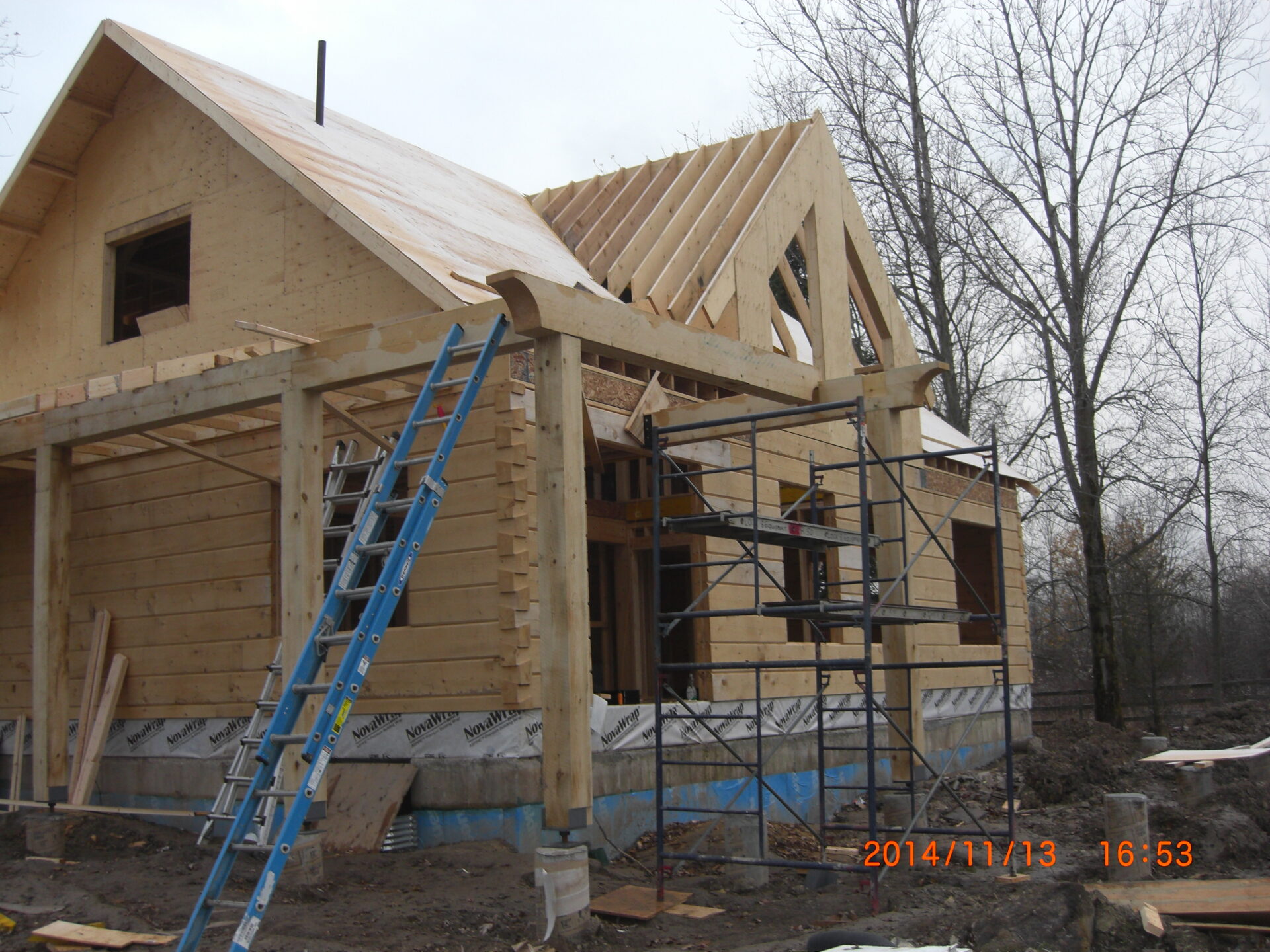 The phase you've been waiting for is finally here! Erecting your shell and finishing out your interiors is the last—and sure to be the most rewarding—step in your home building journey. But while the logs may be out of our hands, our role is far from over. Like we promised in the beginning, we are "all in" from start to finish.
To help ensure the last step in the building process continues as smoothly as the first steps, we have worked out three options for completing the construction process:
1. Do It Yourself:
If you have home building experience under your belt (or personality quizzes classify you as the "daring, adventurous type"), then erecting and finishing out your log or timber frame home may be for you. To equip you for the task, we will train you at our main office for a day and send you home with an extensive manual and lots of tips and tricks for getting the job done. But, there's more! (It boggles the mind, we know.) We will personally visit your site (assuming you don't live in the dark reaches of the Amazon Jungle) to ensure the logs and timbers go together correctly. For proof of that promise, look to our past: We have visited clients' homes in as far away places as Spain, Newfoundland and Japan.
2. Choose a local, trusted builder.
If a local builder has caught your eye as "the one" to construct your home, then we support that union completely. We will offer the same preparation and oversight—on-site training, a manual and a site visit—to your builder as we would to the DIY'er. Bonus for your builder: Once they have built one Confederation home, your builder can be added to our "preferred builders" list.
3. Pick one of Confederation's "preferred builders."
There is a reason why we prefer these guys; they have experience building Confederation homes. From erecting the shell to finishing out the interior, these are professional contractors with a proven track record, fully qualified to help you finish your journey strong.
Get Our Free Construction Options Checklist
This checklist helps you decide which option for building your log home is right for you
We'll use your email to send you this and other useful information about buying and building a log home.
We hate spam too so we'll never share your email. Unsubscribe anytime.
What's next?
If you found this overview helpful, join nearly the nearly 2000 Confederation subscribers who have received our Essential Guide email series. It is our most popular resource. You can also starting planning with our Getting Started Worksheet so you can map out your options: