When you picture a luxury log cabin, a sprawling cabin with endless rooms might spring to mind. But how much space do you really need to live in luxury?
In our own experience, it's a common misconception that space = luxury. Sometimes our log home seminar attendees think we only build huge homes. Actually, we build a good range of sizes, everything from cabins to castles.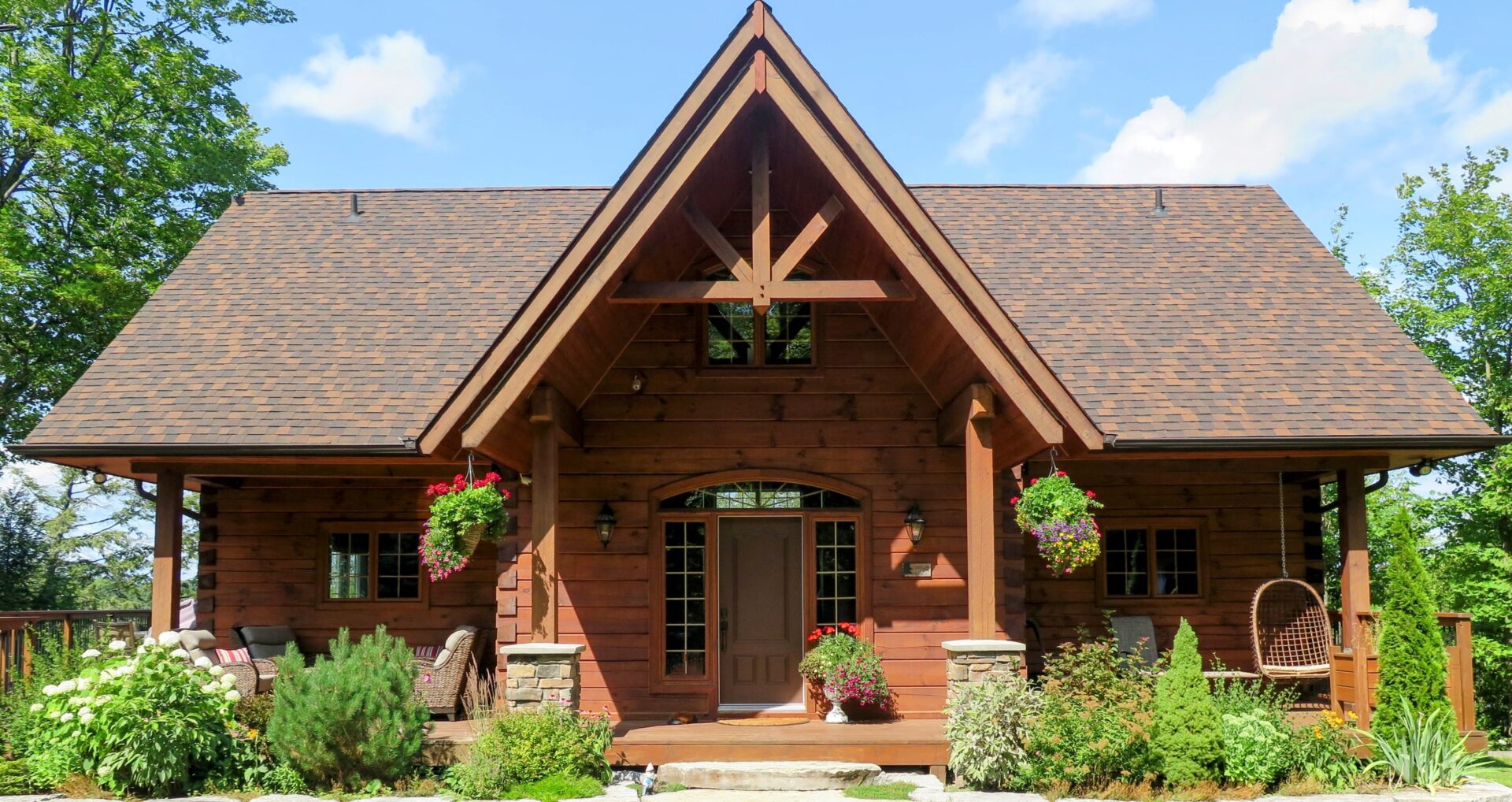 Lately, it seems small log homes are more in style than ever. With the tiny house movement exploding in popularity, more and more homeowners are interested in going green and simplifying their lives through downsizing.
But tiny homes aren't practical for everyone. There's a way to strike the right balance between a mansion and a tiny home, living practically without skimping on comfort. Even if you don't identify with the monster homes features in Log Home Living Magazine, you can design and build a beautiful log home that's small and cozy, and still ultra-posh.
Big Design in Small Spaces
What's the practical difference between building a small, 1500 square foot home and building a big home over 3,000 square feet?
Not as much as you might think! When building a small home, we use exactly the same materials and construction methods as we do on larger homes. That means that no matter what size log home you design, there's no deviation on quality.
The design details can be the same, too. You can still have the feel of a spacious timber frame home with posts and beams under vaulted ceilings, even while keeping the footprint of your house small.
A house under 1500 square feet can be just as luxurious as a sprawling mansion – even more, since your budget is freed up to invest in the details. Trendy quartz counters, cozy fireplaces, generous outdoor decks, and more can be in your budget with a smaller home.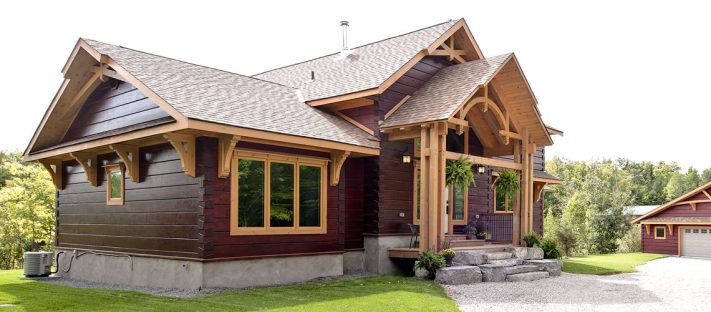 Using Smaller Spaces Wisely
In a small home you may may want to forego a seldom-used, formal dining room or extra guest room for larger kitchen and family area that makes your space feel larger. Smart designs will also incorporate all the storage and function you need to make your smaller space work.
One way to achieve this is to finish all or a portion of your basement to accommodate an extra bedroom, leaving more space on your main level for rooms you'll use every day. Most of our floor plans can be easily expanded by adding a basement to double your square footage without expanding the footprint.
And in a smaller home, many spaces can be dual-purpose. While you may not have a dedicated guest room, you can easily convert a family den or a cozy nook into a small bedroom for weekend guests. An attached garage can also serve as a mudroom or rec room.
Bonus! 3 Benefits of Smaller Homes
Small log homes not only give you more bang for your buck when it comes to comfort and style, but they also have a few more benefits:
Small homes can have just as much of a "wow" factor as large homes, but they cost much less to maintain. The smaller the footprint, the smaller the utility bill.
Log homes are energy-efficient to begin with, so building a small log home is an even better option to minimize your carbon footprint and help the environment.
Small homes are also more accessible and future-proof, ideal for empty-nesters who are ready to leave stairs behind and live all on one level. While your master suite can be right off the living area, visitors can use the basement space.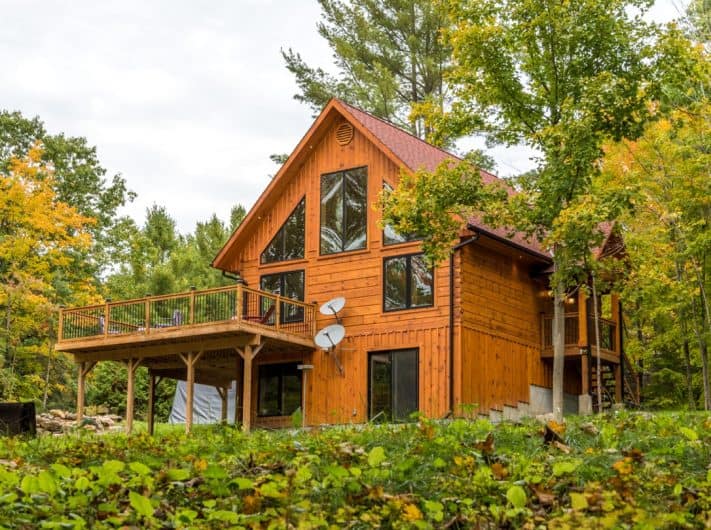 What to Consider Before Going Small
Small homes have so much to offer, but they're not for everyone. Before you jump in, there are a few factors to consider.
When designing your small cabin plan, you may not be able to fit in every room and feature you can with a larger home. Trying to squeeze everything in can sometimes be a challenge. Start by making a priority list of what features you want in the home, and deciding what you might be able to forgo for the sake of a smaller footprint.
When considering adding a basement to increase your square footage, you have to keep the lot in mind. With some terrains, a basement may be more of a challenge than it's worth. On the other hand, a natural slope to your property may be an invitation to create a walk-out basement.
Think carefully about what each space will be used for. A small home can be perfect for a couple looking to downsize. But if your dream is to entertain large gatherings, or invite the extended family over for dinner every week, then a small log home may not be practical or comfortable for your needs.
Get Our 3 Most Popular Small Home Plans
Sent straight to your inbox. Just tell us where to send it.
We'll use your email to send you this and other useful information about buying and building a log home.
We hate spam too so we'll never share your email. Unsubscribe anytime.