When you choose a log or timber package from Confederation Log and Timber Frame, one thing is certain: you'll love your completed home, custom designed with your wants and needs in mind. But what isn't set in stone is how your home will be built and finished out.
Because we know that our clients' schedules, budgets, and strengths are as varied as the homes we build for them, we offer options for constructing your home—not a one-size-fits-all approach—for taking your home from plan to completed perfection.
Option 1: Act as Your Own General Contractor
Option 2: Choose a Turn-Key Approach and,
Option 3: DIY, discussed in our last blog post, Building your own log home: is DIY for you?
In this post we'll focus on options 1 and 2 and help you decide which choice is right for you, we've broken down the options—with their respective benefits and challenges—below.
Option 1: Acting as Your Own GC: What to Expect
When you decide to be your own general contractor, you are in charge of your log and timber home journey every step of the way. You will choose your builder and subcontract out the trades to finish the interior. Like a conductor leading an orchestra, you will choose the members of your team, coordinate the rhythm of the project, and, ultimately, be responsible for the final outcome.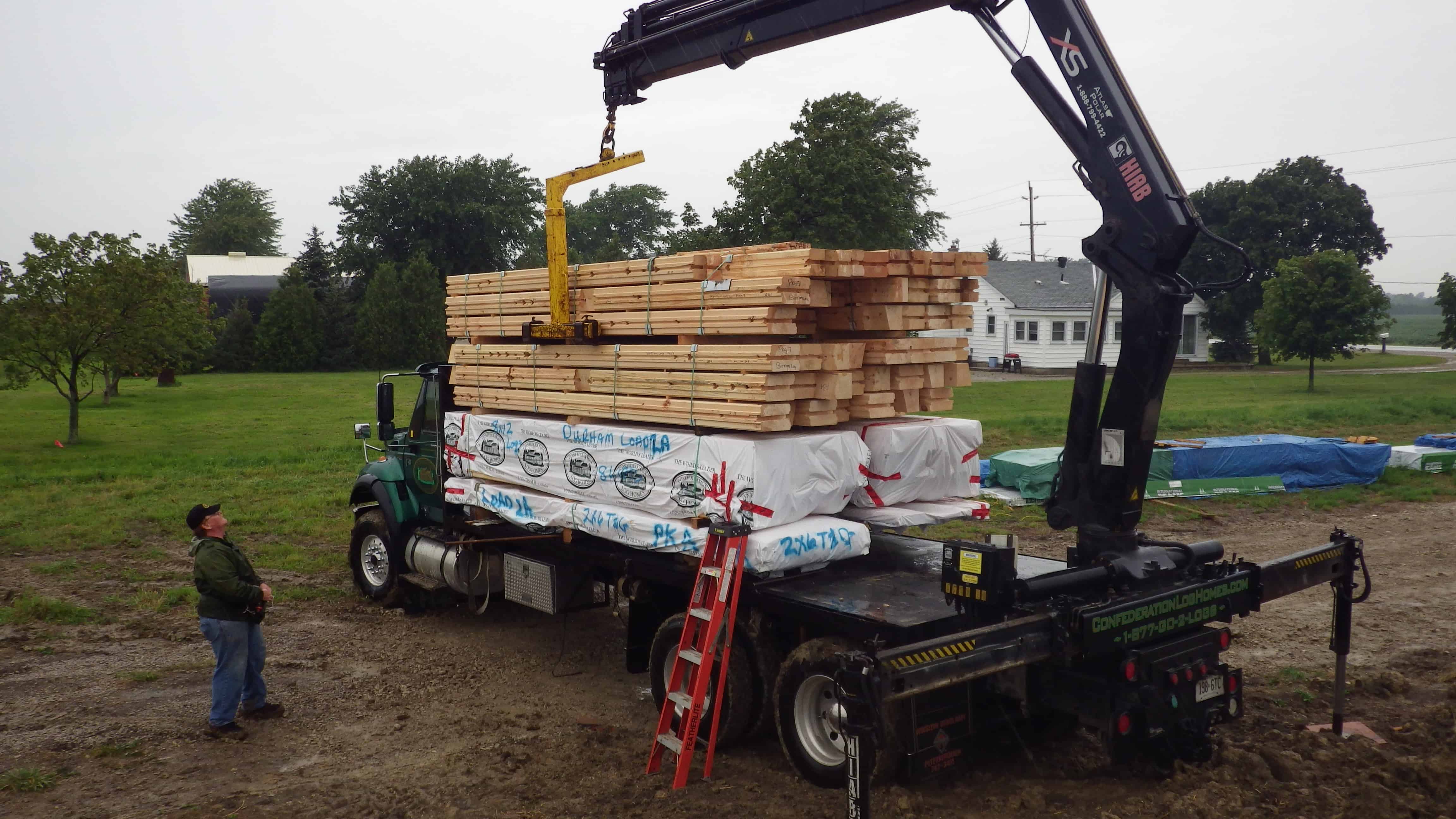 Because of the multi-faceted reality of leading a construction project, there are certain personal strengths that can help you stay on track through the process. Do you have strong organizational skills and a good hold on time management? Are you flexible, able to adjust to changes, problem solve and make decisions at a moment's notice? You might just be a natural fit for acting as your own GC.
Here are a few of the tasks you can expect to handle:
Select your builder to erect the shell — from our list of preferred builders or your own trusted builder. (We'll even provide training for your builder if it's his or her first log home — included in your package.)
Secure quotes, select, manage and process payments for all subcontractors who will finish out the interior
Create a building schedule with reasonable timelines
Secure your materials and plan delivery according to the building schedule
Schedule and coordinate construction activities
Obtain building permits from the local township. (Don't let this one scare you. We put together a complete package of information that includes everything your building department will need, from blueprints to schedules.)
Be accessible to field questions, make decisions and monitor quality of work throughout construction
Three Benefits of Being Your Own GC
If the task of acting as your own GC sound daunting, here is a pleasant surprise: most of our clients report at the end of the process that they wouldn't have done things any other way. Is there some inevitable stress along the way? Sure. But the rewards long outweigh the challenges.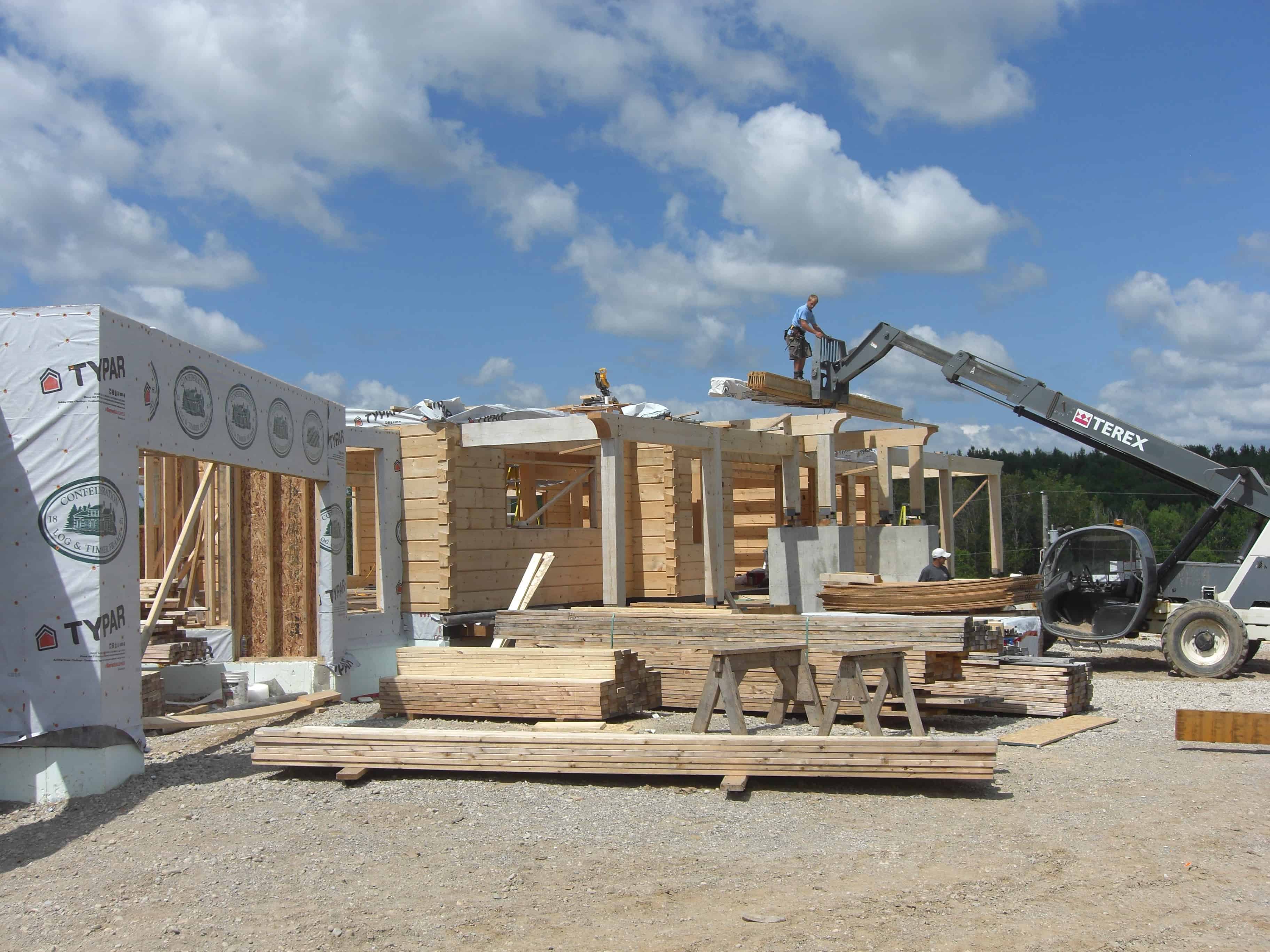 Here are the most common plusses we hear:
1. Cost Savings (a.k.a the #1 reason Confederation clients choose this option). You will see significant savings when you head up your home's construction.
2. Sense of Pride. You can say that you helped build your own house and reap the satisfaction (and major kudos!) that come from the accomplishment.
3. Quality Control. You will have the inside track during the building process to monitor the quality level every step of the way.
Option 2: Choosing a Turn-Key Approach
If the challenges and perks of acting as your own GC don't spark your interest, you're in good company: most of our clients choose a turn-key approach to building their log or timber frame home. These clients enjoy all the benefits of a completed Confederation home with none of the added responsibilities—or potential stress—detailed above.
As someone in the turn-key camp, the biggest building decision you'll make is choosing a local builder to erect your shell and finish out your home. It's essential to do your homework up front and choose someone you trust and feel comfortable working with. Ask for recommendations from real estate agents, friends, family and any local tradespeople you may know. During the interview process, ask plenty of questions and be sure to include a request for references (then, follow up with them!). Lastly, make a site visit to a recently finished project or model home to get an up-close look at his work.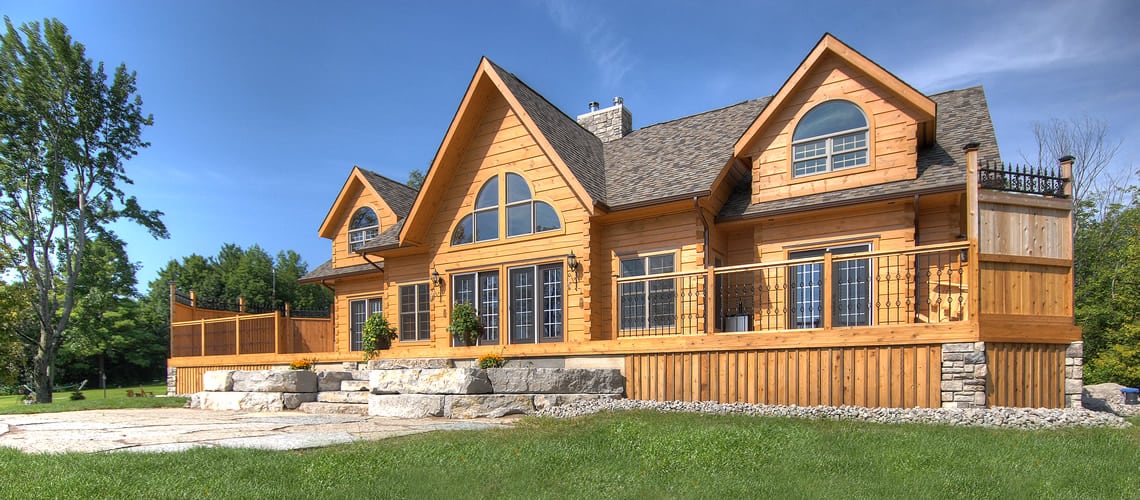 If a done-for-you solution sounds like your style, and you are in an area with a Confederation recommended builder nearby, your turn-key choice just got even easier! Our network of builders have been trained in putting together Confederation log or timber homes, have a proven track record of quality work, and will take your home from blueprint to move-in ready with ease.
If you are located in an area outside of our network or simply prefer to select your own trusted builder, we've got you covered, too. If your trusted builder doesn't have any log or timber home experience—no worries! We will train him on putting together a Confederation log or timber frame home at our main facility, and he'll get a personal site visit from us once construction begins to ensure the building process starts out right. (And yes, that's included.)
Beyond the ease of the done-for-you approach, this option also has a positive angle when it comes to your budget. While turn-key isn't the least expensive way to have a Confederation home built, it is the path for having a financial plan laid out up front. When working with an experienced builder and general contractor, you will be given a single, clear and concrete quote before construction begins. (When you act as your own GC, you may need to wait until certain elements of the build are completed before securing quotes to receive accurate estimates from tradespeople.)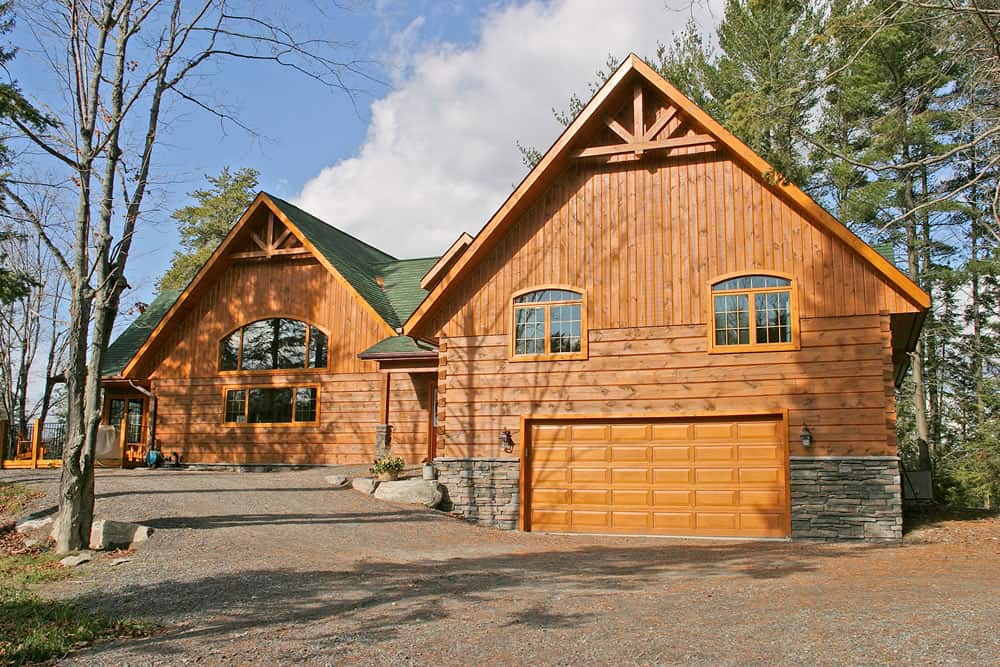 Another benefit to a turn-key build? Streamlined communication. You'll have only one point of contact to discuss questions and update you on the construction progress, unlike the scenario of acting as your own GC where you may be in contact with a dozen subcontractors at once. (Turn-Key Tip: Discuss a plan of communication with your builder and GC before building begins. Do you want a weekly check-in over email? A phone call every few days? Photo updates of the progress? Let your builder know up-front.)
We can help!
Still undecided about acting as your own GC versus choosing a turn-key solution? We would welcome the opportunity to help you settle on which choice is right for you. Or, if after reading through the benefits and challenges of each option, you're clearly in one camp or the other, give us a call or shoot us an email to take the first step toward making your log and timber dream a reality.
Bonus for our clients who live state-side: whether you act as your own GC or settle on a turn-key solution, choosing your own builder will allow you to take advantage of the strong U.S. dollar.